Wiz Khalifa, the American rapper, singer, and songwriter, is known not only for his music but also for his extensive and unique collection of tattoos. As an expression of his life experiences, beliefs, and career, these tattoos hold a special place in his overall persona, making him easily identifiable among other hip-hop artists.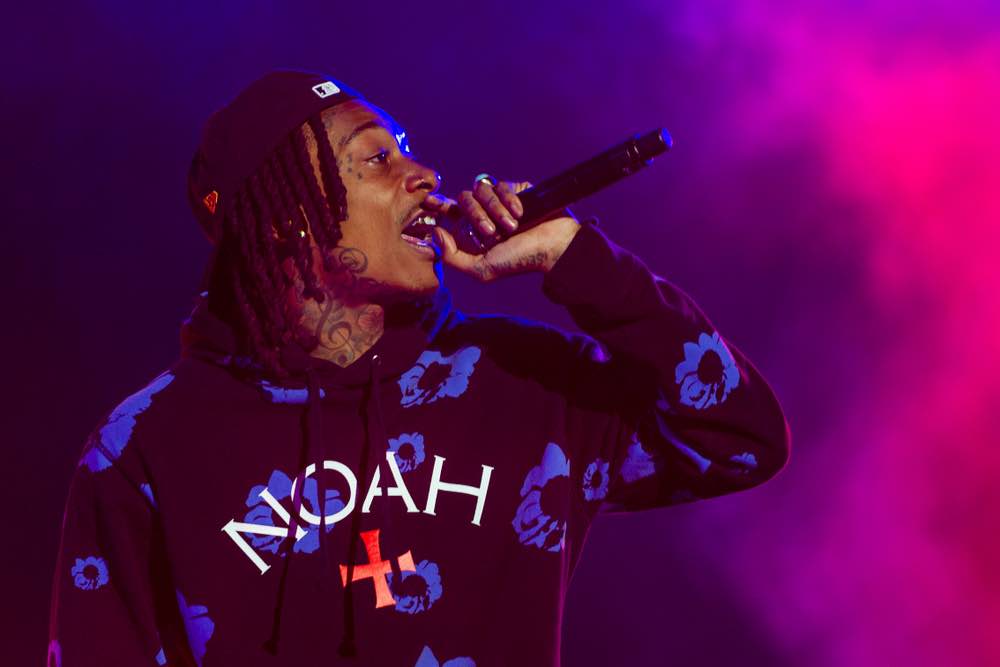 Each of Khalifa's tattoos carries its own significance, from his stage name tattoo to the various meaningful quotes etched onto his body. This inked artwork is spread across different locations on his body, and some are even known to be quite controversial. With an assortment of designs and symbols, Wiz Khalifa's tattoos serve as a reflection of his personal and artistic journey.
Key Takeaways
Wiz Khalifa's tattoos are an integral part of his identity and artistic expression
They consist of various designs and locations, each with its own meaning
His tattoos reflect both personal life experiences and aspects of his career
Wiz Khalifa's Tattoos
Wiz Khalifa, a renowned rapper hailing from Pittsburgh, Pennsylvania, is known for his prominent ink in addition to his exceptional music career. His tattoos cover various parts of his body, including his arms, neck, face, and chest.
One iconic aspect of Khalifa's tattoos is the vast collection of quotes on his arms. These quotes, such as "Live Now," the "W" logo for the Washington Nationals, "Believe," and "Self Made," represent his love for hip-hop music and the life he leads. Among the arm tattoos, you can also find a microphone, angel and devil, two skulls, a Native Indian skull, a marijuana leaf, and an affectionate homage to his beloved grandmother, Peachie.
While Wiz Khalifa's stage name may be synonymous with success, he made a bold move at the age of 16 by getting his first tattoo of his moniker, accompanied by his mother. Another fascinating piece of ink is the Buddha tattoo on Khalifa's upper thigh, adding a spiritual touch to his collection.
Notably, Khalifa has also immortalized his love for his home city, Pittsburgh, and its area code, 412, by incorporating those elements into his tattoos. Furthermore, following his marriage to Amber Rose, Wiz got a tattoo of her name abbreviated to "Amb," on his right thumb. While their marriage has since ended, the tattoo continues to symbolize the important chapter in the rapper's life, including the birth of their son in 2013.
Wiz Khalifa's tattoos are more than just decorative body art; they are emblematic of his life journey, passions, and personal values. His confident and clear expression through ink continues to captivate fans and fellow artists, making him an influential figure in the world of music and tattoos.
Body Art Significance
Music Inspired Tattoos
Wiz Khalifa's tattoos are heavily influenced by his passion for hip-hop music. Many of his tattoos, such as the "Self Made" quote on his arm, revolve around the life he leads as a rapper. He also has the "W" logo tattooed on his arm, which represents loyalty to the Washington Nationals. Other significant music-related tattoos include the phrase "Live Now" and "Believe", both meant to inspire and motivate his fans. Additionally, the "Taylor Gang" tattoo showcases his dedication to his group of the same name.
Personal Life and Relationships
Wiz Khalifa's tattoos also reflect his personal life and relationships. For example, his neck tattoo of a koi fish symbolizes good fortune and protection, while the Japanese style bird in flight represents freedom and the connection between body and spirit. The angel wings tattoo on his back symbolizes a guardian figure in his life.
One notable relationship-originated tattoo is the one he got during his marriage to Amber Rose, which has since been covered following their divorce. Wiz Khalifa's painful tattoo experience involved covering up his ex-wife's face on his arm.
Symbols and Meanings
Clouds: Symbols of hope and aspiration, filling the background of many of his tattoos
Nautical Star: Located on his eyebrow; symbolizes protection and leadership
Area Code: Represents his hometown and the community that shaped him as an artist
Hands: Quotes and symbols are tattooed across his hands to express his beliefs and style
Koi Fish: A Japanese symbol of good luck, fortune, and protection
Shark: Featured in one of his back tattoos; represents fearlessness and adaptability
Wings: Symbolizes a guardian angel watching over him
Wiz Khalifa's tattoos carry deeper meanings for him and showcase his connection to music, personal life, and his fans. Through a combination of symbols, quotes, and bold designs, Khalifa's body art tells the story of his journey and growth as an individual and an artist.
Tattoo Locations and Designs
Face Tattoos
Wiz Khalifa, a renowned American rapper, songwriter, and actor, has numerous tattoos on his face, including symbols of women and a moustache tattoo. These facial tattoos showcase his unique style and penchant for body art.
Arms and Hands
The singer's arms and hands are adorned with a variety of tattoos linked to his hip-hop music and career. Some of the notable arm tattoos include the phrases "Live Now," "Self Made," and "Believe." Additionally, he has a "W" logo for the Washington Nationals on his arm, which signifies his connection to his hometown. Wiz Khalifa's left hand bears the word "respect" in bold letters, emphasizing the importance of this value in both his personal and professional lives. Moreover, his arms feature designs such as a microphone, angel and devil, two skulls, Native American crown, and a marijuana leaf, symbolizing his love for weed.
Chest Tattoos
Wiz Khalifa's chest tattoos revolve around his passion for music and some life philosophies. A noteworthy chest tattoo is a music note, representing the rapper's love for music. Other designs include the numbers '412', 'Win Some Lose Some,' faith, wings, and fire/smoke, further illustrating his life experiences and beliefs.
Back Tattoos
The rapper's back tattoos highlight significant moments and values in his life. A prominent example is the image of a carp, symbolizing determination and overcoming challenges. Also present is the phrase "Lady Luck," which signifies the tough life he has faced and the power of fortune.
Neck Tattoos
His neck tattoos also showcase his artistic and meaningful choices. The word "vision" is inked across the nape of his neck, reflecting the importance of having a clear direction in life. The neck area is a visible location for the permanent display of important life messages.
Stomach Tattoos
Lastly, Wiz Khalifa's stomach tattoos have generated some controversy due to their daring and bold nature. One of the tattoos features a quote from Martin Luther King Jr. stating, "The ultimate measure of a man is where he stands during controversy and challenge." This quote reflects Wiz Khalifa's approach to tackling life's adversities head-on—an attitude befitting his stage name and public persona.
Notable and Controversial Tattoos
Wiz Khalifa's extensive body art collection contains many memorable and fascinating tattoos. A famous Blessed tattoo on his hand is a testament to his gratitude and positivity. As a passionate hip hop artist, Wiz also inked a treble clef on his arm, representing his love for music.
The rapper's commitment to his loved ones is evident in his tattoos. A prime example is his ex-wife, Amber Rose, whose portrait was once tattooed on his arm. However, following their split, the tattoo was later covered with a rose tattoo. Wiz Khalifa's devotion to his son, Sebastian, fondly called "Bash," is evident on his arm, where he has a "Baby Boy" tattoo.
Over the years, Wiz Khalifa has also incorporated face tattoos into his collection. Notable ones are a small flame symbol near his temple and various phrases that define his personal ethos. His back tattoos are also an intriguing aspect of his body art, consisting of multiple images and quotes.
Throughout his journey as a fan-favorite hip-hop artist, Wiz Khalifa has never shied away from expressing himself through tattoos. He often shares photos of his body art through social media platforms like Instagram, allowing his fans to admire and understand the stories behind each piece.
The rapper's body art also provides glimpses into his relationships. For instance, one of his tattoos includes the name of a former girlfriend. Furthermore, Wiz tends to pay tribute to fellow artists through his ink, such as Lil Wayne, who is honored with a modest tattoo on Wiz's calf.