Emma Watson, a talented actress and model best known for her role as Hermione Granger in the Harry Potter film series, has been spotted with tattoos on various occasions. Though these tattoos spark the curiosity of fans and followers, it is essential to note that Watson does not have any permanent tattoos. However, she has indeed demonstrated her penchant for sporting temporary tattoos to make a statement or support a cause.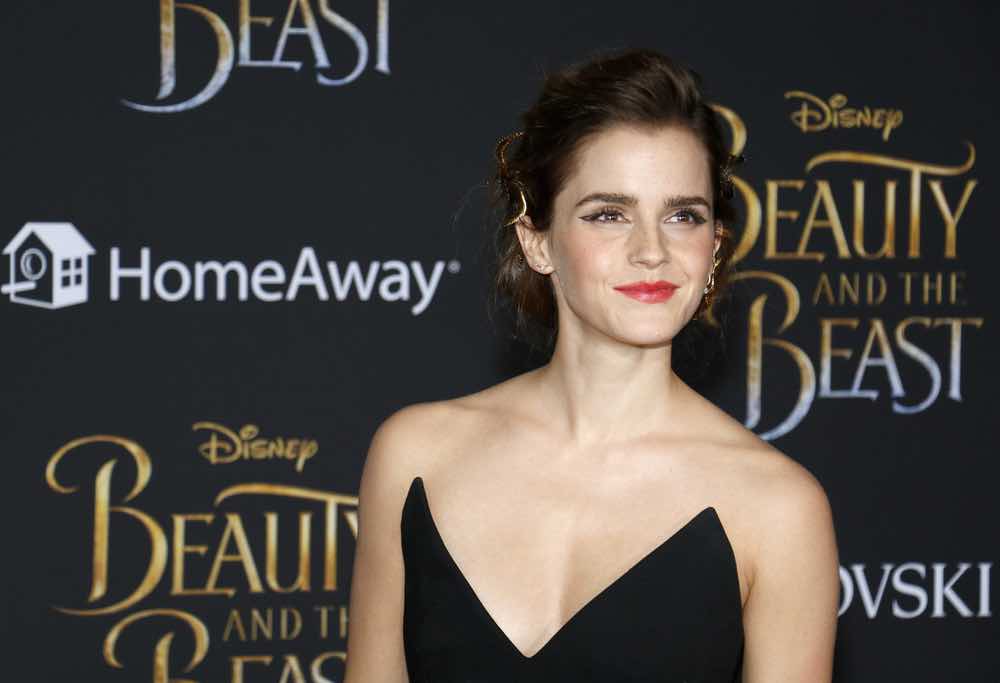 At the Vanity Fair Oscars afterparty in 2018, Watson garnered attention when she revealed a temporary tattoo on her forearm. The tattoo read "Times Up" and was meant to show her commitment to the Time's Up movement. Unfortunately, the tattoo had a glaring grammatical error, missing an apostrophe, which led to some criticism and conversations online. Regardless of the error, it emphasized Watson's dedication to activism and solidarity with other celebrities advocating for change.
Emma Watson's use of temporary tattoos showcases an interesting blend of personal style, activism, and the ever-changing nature of tattoos in the film industry and the public eye. As she continues to captivate audiences with her talent and commitment to making a difference, it will be intriguing to see how tattoos and body art play a role in her future endeavors.
Key Takeaways
Emma Watson does not have permanent tattoos but opts for temporary ones to support causes or make statements.
She gained attention for a grammatically incorrect "Times Up" tattoo at the 2018 Vanity Fair Oscars afterparty.
Watson's temporary tattoos reflect her dedication to activism and a blend of personal style and industry trends.
Emma Watson's Tattoos
Temporary Tattoos
Emma Watson, the talented actress known for her roles in the Harry Potter series and the recent adaptation of Little Women, has been spotted wearing temporary tattoos on various occasions. These tattoos are not permanent and can be easily washed off or removed. For example, at the 2018 Vanity Fair Oscar Party, Emma wore a sustainable gown and sported a temporary tattoo to advocate for the Time's Up movement. This particular tattoo generated some attention due to a grammatical error—an apostrophe was missing in "Time's Up." Despite its impermanence, the temporary tattoo demonstrated Watson's commitment to social causes.
Real Tattoo
As of now, there are no confirmed reports of Emma Watson having any real, permanent tattoos. The actress has chosen to express herself and show support for movements through temporary ink rather than committing to a lifelong piece of body art. Fans who admire her style and beliefs can appreciate her choice to stay ink-free and still make a statement through temporary tattoos.
Famous Appearances with Tattoos
Time's Up at the Golden Globes
In 2018, the world witnessed a powerful statement at the Golden Globes red carpet when actress and social activist Emma Watson showed solidarity with the Time's Up movement. Among other celebrities, she wore a black dress and displayed a "Time's Up" pin to support the cause. The Harry Potter actress has been active in raising awareness about gender inequality and has a strong voice on Twitter, where she lends her support to various social issues like Time's Up.
Vanity Fair Oscar Party
At the Vanity Fair Oscar Party in 2018, Emma Watson made another bold statement, this time showcasing a temporary tattoo with the words "Times Up" on her arm. Her powerful message was captured by photographers and shared on social media platforms like Instagram, further solidifying her dedication to the movement. Although the tattoo was temporary and Emma has no real skin ink, her support for the cause made a significant impact during the Oscars season.
Tattoo Controversies and Reactions
Typo in Time's Up Tattoo
Emma Watson experienced a tattoo controversy when she revealed a temporary tattoo at the Vanity Fair Oscars party. The tattoo was meant to support the Time's Up movement, but it had a glaring error. Watson's tattoo read "Times Up" instead of "Time's Up", missing the crucial apostrophe that would have demonstrated proper English grammar.
Social Media Response
Though a small detail, the tattoo typo caught the attention of social media users, who were quick to point out the mistake. Watson responded to the controversy with humor, taking to Twitter to acknowledge the error and jokingly ask for a tattoo proofreader. The actress received support from fans and critics alike, many of whom appreciated her ability to laugh at the situation.
Despite the typo, Watson was successful in drawing attention to the Time's Up movement, which aims to combat sexual harassment, abuse, and inequality in the entertainment industry and beyond.
Emma Watson and #MeToo Movement
Her Involvement in the Movement
Emma Watson has been an active supporter and participant in the #MeToo and Time's Up movements. These movements emerged in response to the numerous allegations of sexual harassment and assault within the entertainment industry, primarily against Harvey Weinstein.
As an actress and UN Women Goodwill Ambassador, Watson has used her platform to advocate for gender equality and raise awareness about the pervasive issues of sexual assault and harassment. She has been proactive in her support for the #MeToo campaign, using her social media presence to amplify the voices of survivors and promote the need for change within the industry.
In a show of solidarity with the Time's Up initiative, Emma Watson also demonstrated her commitment by wearing a temporary Time's Up tattoo to the 2018 Oscars. While the tattoo had a minor spelling mistake, it brought attention to the cause and displayed her dedication to the movement.
Through her activism, Watson has helped raise awareness and promote positive change in the fight against sexual harassment and assault. By lending her voice to these movements, she has played an essential role in driving the conversation and holding the industry accountable for creating a safer and more inclusive environment for everyone.
Other Celebrities with Tattoos
Many celebrities, both men and women, from Hollywood and the UK have embraced tattoos as a form of self-expression and art. A few notable white celebrities with tattoos include Miley Cyrus, David Beckham, Lea Michele, and Megan Fox.
Miley Cyrus has an extensive collection of tattoos, with more than 70 designs inked on her body. Her tattoos range from small symbols to large, intricate pieces. Some of Miley's most recognizable tattoos are the dreamcatcher on her ribcage, the portrait of her grandmother, and the word "freedom" on her hand.
David Beckham, the famed UK footballer, is also known for his love of tattoos. He has more than 40 designs that adorn various parts of his body, including a detailed sleeve on his right arm. A significant portion of Beckham's tattoos is dedicated to his family and his career, including the names of his children and wife, Victoria.
Lea Michele, best known for her role in the television show Glee, has several dainty and meaningful tattoos. Some of her designs include a coffee cup, musical notes, and a tribute to her late co-star and boyfriend, Cory Monteith. Lea's tattoos are often discreet, allowing her to showcase them tastefully.
Megan Fox, an American actress and model, has multiple tattoos, including a quote from Shakespeare's King Lear, a tribal design on her wrist, and a portrait of Marilyn Monroe on her forearm. Fox's tattoos are well-planned and thoughtfully designed, representing significant moments and influences in her life.
Tattoos in Film Roles
The Bling Ring
In Sofia Coppola's film "The Bling Ring," Emma Watson sported a temporary lower back tattoo, commonly known as a "tramp stamp." The design was a sprawling red and black pattern. This daring look was a departure from her more demure roles, like her character in the "Harry Potter" series. The film, set in Hollywood, tells the story of a group of teenagers who burglarize celebrity homes.
The Perks of Being a Wallflower
In the coming-of-age film "The Perks of Being a Wallflower," Emma Watson played the role of Sam, a character who is not known to have any tattoos. Throughout the film, Watson's acting abilities were showcased through Sam's journey of self-discovery and her powerful bond with friends Charlie (Logan Lerman) and Patrick (Ezra Miller). While the story doesn't focus on the topic of tattoos, it continues to explore the ups and downs of adolescence, friendship, and the challenges faced by young adults.
Emma Watson: Personal Life and Style
Born in Paris, France, Emma Watson is not only a talented actress, known for her iconic role as Hermione in the Harry Potter series, but also a model and activist. With a slim body and a height of 5 feet 5 inches, Emma's style is a blend of elegance and sophistication. Often seen wearing designer brands such as Giorgio Armani and YSL, her fashion sense has evolved over the years from her early days at Hogwarts.
Emma Watson has been linked to a few high-profile relationships, but as of 2023, information about her current boyfriend is private. Apart from her acting and modeling career, she has been a regular face at major events, including the Wimbledon tennis championships, showcasing her impeccable style and grace.
In 2018, Emma used her platform to make a statement about social issues at the Oscars. She sported a semi-permanent tattoo that read "Time's Up," indicating her support for the movement against sexual harassment in the entertainment industry. Though the tattoo had a minor error, her message of empowerment remains strong.
While we have talked about some aspects of Emma's personal life and style, it's crucial to remember that she's an individual who values her privacy. As a confident, knowledgeable, and neutral source, we respect her boundaries and focus on celebrating her accomplishments both on and off-screen.
Temporary Tattoos vs. Permanent Tattoos
Emma Watson, the talented actress known for her roles in the Harry Potter series, has experimented with temporary tattoos on several occasions. While she is not known to have any permanent tattoos, these temporary pieces often create buzz.
One memorable example was at the 2018 Oscars when Emma showed solidarity with the Time's Up movement by wearing a temporary tattoo on her right forearm. The tattoo was in a beautiful flowing cursive writing but had a minor typo, reading "Times Up" instead of "Time's Up". Emma addressed the mistake with good humor on Twitter, offering a "fake tattoo proofreading position" for applicants with experience in apostrophes.
Temporary tattoos provide a fun and non-permanent way for Emma to express herself or make a statement. Among her other temporary tattoos was one at the Glastonbury Festival, which she attended while sporting a temporary piece on her arm that read "Mother Lover".
By opting for fake tattoos, Emma can experiment with different designs and messages without committing to a permanent piece of body art. Using these temporary pieces, she can adapt her look to different events, outfits, and even hair styles. For instance, the heart temporary tattoo she donned added a touch of whimsy to her outfit without lasting commitment.
While many celebrities choose to get permanent tattoos, Emma Watson has thus far steered clear of making any such long-term decisions with her body art. Instead, she creatively uses temporary tattoos to make statements, express her personality, and add a touch of flair to her fashion ensembles, all while maintaining a confident, knowledgeable, and neutral approach to the art form. She epitomizes the appeal of temporary tattoos, providing a clear example of how versatile and adaptable they can be.
Tattoos and Activism
Emma Watson, the renowned actress best known for her role in the Harry Potter series, has also gained attention for her activism. Watson has been a vocal advocate for women's rights and gender equality, and she has used her platform as an actress to convey her beliefs. One visible manifestation of her activism is her tattoos.
In 2018, Watson debuted a new tattoo at the Oscars in support of the Time's Up movement, which emerged as a response to the #MeToo campaign against sexual harassment and assault. The tattoo, written in black cursive script on her forearm, displayed the words "Time's Up" and made a powerful statement at the event. Watson's decision to wear the tattoo demonstrates her dedication to shedding light on the issues of sexism and gender inequality prevalent in Hollywood and beyond.
However, the tattoo was not free from controversy. It contained a tiny typo, which was quickly noticed by observers and shared on social media channels like Pinterest. In response, Watson joked about needing to proofread her tattoos before they became permanent. This lighthearted approach reflects her ability to maintain a confident and neutral tone even in the face of criticism.
Beyond the Time's Up tattoo, Watson's activism has been constant throughout her career. As a UN Women Goodwill Ambassador, she has delivered powerful speeches and started the HeForShe campaign, urging men to join the fight for gender equality. The tattoos that adorn her body, along with her actions, serve as a symbol of her commitment to the causes she stands for.
Watson's tattoos have inspired fans and fellow celebrities alike. For example, actress Hilary Duff got a similar tattoo to support the movement against sexual violence. By using her influence to spread awareness about these issues, Watson is encouraging a larger audience to become engaged in social activism.