Lucy Hale, the talented actress best known for her role as Aria Montgomery on the hit TV show Pretty Little Liars, has always been one to express herself through her personal style, and her impressive collection of tattoos is no exception. With over 16 known tattoos, each with their own unique meaning, she has certainly made a mark on the body art scene. Many of her tattoos are small and dainty, making them easily concealable for her various TV and movie roles.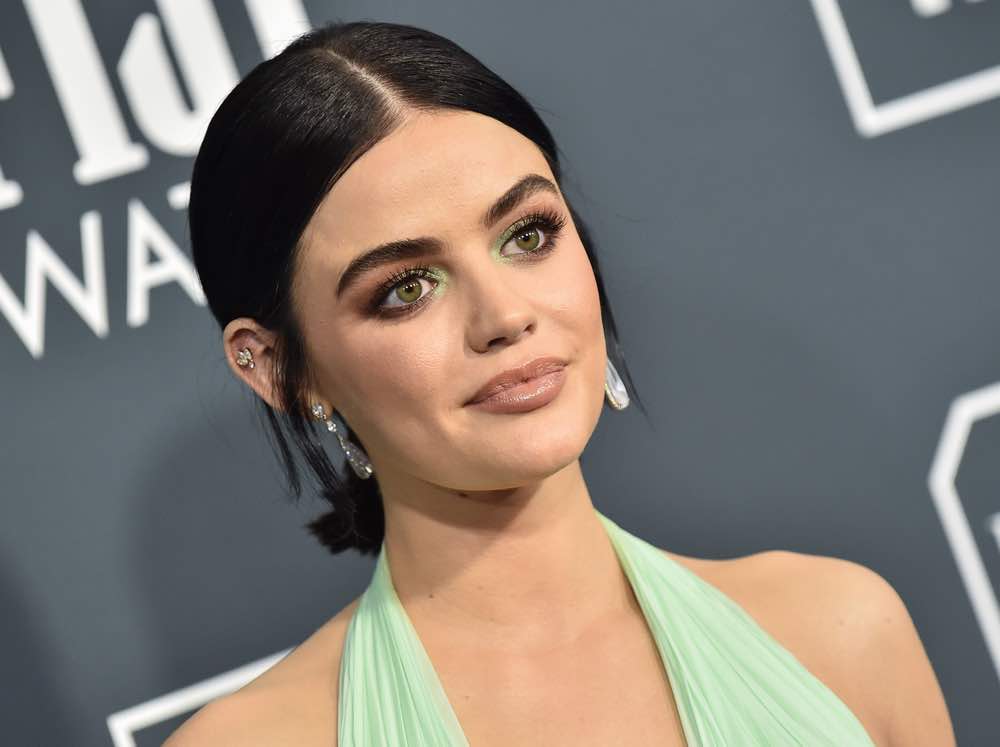 Hale got her first tattoo, a delicate ribbon bow on the back of her neck, in 2009 and has since added pieces in collaboration with famous tattoo artists such as Dr. Woo and Winter Stone. Her tattoos range from personal tributes to family members to spiritual and cultural symbols, reflecting her individuality and growth as an artist and person. The quality and artistry behind her tattoos are undeniably beautiful, showcasing the skill of the tattoo artists she has chosen to work with.
Key Takeaways
Lucy Hale has over 16 unique tattoos, each with their own meaning and significance
She has collaborated with famous tattoo artists like Dr. Woo and Winter Stone
Her tattoo collection includes a mix of personal tributes and spiritual symbols
Tattoos and Pretty Little Liars
Lucy Hale, who played Aria Montgomery in the popular TV show Pretty Little Liars (PLL), has a passion for tattoos. As of August 2020, she had 16 tattoos, all of them above her waist and mostly small in size. Some of them are matching tattoos she shares with important people in her life, including her family, friends, and the PLL cast.
One of the most notable tattoos connected to Pretty Little Liars is the matching tattoos she got with her fellow cast members. The PLL actresses decided to commemorate the end of the show by getting the initials of their character's name inked on their "shhh" finger, the one used during the iconic opening scene. Lucy got the letter 'A' for Aria inked on her index finger, symbolizing her strong connection to the role.
Over the years, Lucy Hale's tattoo collection has grown and evolved. Each piece of ink holds a special meaning or memory for her. She got her first tattoo, a bow on the back of her neck, in 2009 and was inked by Shamrock Social Club Artist Dr. Woo before he gained fame. Another interesting tattoo is a lightbulb design, which she added to her collection after PLL ended.
While many of her tattoos are hidden when she's filming a TV show or movie, she often showcases them during casual outings and events. It's apparent that Lucy's tattoos are a reflection of the different chapters in both her personal life and professional career, with Pretty Little Liars holding a significant place in her heart.
Lucy Hale's Tattoo Collection
Elephant Tattoo
Lucy Hale has a small elephant tattoo located on her elbow. The design is minimalistic, showcasing only the outline of the elephant. Known for their wisdom, strength, and loyalty, elephants hold a special meaning, suggesting that Lucy might admire these attributes in herself or others.
Butterfly Tattoo
While no information regarding a butterfly tattoo was retrieved, there is a notable bow tattoo that we will cover in this section instead.
Crescent Moon and Sun Tattoo
A crescent moon and sun tattoo is present on Lucy's lower back. This symbolizes the balance between light and dark, day and night. She got this tattoo with her sister to honor their grandmother, making it exceptionally special for both of them.
Lightbulb Tattoo
On Lucy's upper arm, you will find a unique black and white lightbulb design. The lightbulb itself is created using fine lines and has a minimalist appearance. This tattoo could symbolize a moment of inspiration or a creative breakthrough in her life.
Bow Tattoo
Lucy has a delicate bow tattoo on the back of her neck. Inked by Dr. Woo from the Shamrock Social Club, this design showcases her love for tattoos and the work of this famed artist. She got this tattoo in 2009 and continues to cherish it.
Writing Tattoos
Among Hale's collection, there are several tattoos featuring cursive text:
"Light": This minimalist tattoo is located on her side.
"Courage, dear heart": Under her breast, this phrase encourages bravery and self-love.
"catch the foxes for us": Found on her side, though the meaning is unclear.
"I Love You": On her forearm, Lucy and her sister have matching tattoos featuring their grandmother's handwriting.
These writing tattoos carry great significance and emotional connection for Lucy, and they provide a glimpse into her personal values and bonds with her family members. With a variety of ink styles and design themes, the actress's collection displays her dynamic personality, as well as aspects of her life that hold importance to her.
Famous Tattoo Artists and Studios
Lucy Hale has a number of tattoos and has collaborated with some of the industry's most renowned tattoo artists. One of her beloved tattoos is a ribbon bow on the back of her neck, which she got inked at the Shamrock Social Club by Dr. Woo before he gained widespread fame. The tattoo was done in 2009, and Lucy continues to express her admiration for Dr. Woo's work.
In addition to Dr. Woo, Lucy has also chosen Winter Stone as her tattoo artist for some of her more recent ink. In February 2021, she added a dainty butterfly tattoo to her collection, gracefully designed by Winter Stone. Not only does the design showcase the talent of the tattoo artist, but it also reflects Lucy's love for delicate and meaningful body art.
While visiting these famous tattoo studios, Lucy has managed to create a remarkable collection of tattoos, connecting her with the artistry of renowned tattoo artists like Dr. Woo and Winter Stone. As a result, each of her tattoos carries a unique story, style, and craftsmanship from these talented creators.
Personal and Family Ties
Sister and Matching Tattoos
Lucy Hale's love for her family is quite evident in her choice of tattoos. She and her sister got matching tiny sun tattoos on their lower back to honor their late grandmother. The symbol of the sun represents a connection to their shared family memories and their bond as sisters.
Dog Elvis Tattoo
In addition to her family, Lucy has a strong attachment to her beloved dog, Elvis. To commemorate her pet, she got a tattoo of his name, "Elvis," inked on her arm in Los Angeles in a gentle script font. This piece of body art displays her love and devotion to her four-legged companion, making it clear that he holds a special place in her heart.
Tribute to Grandmother
Lucy also got another tattoo that pays tribute to her late grandmother: a verse from the Bible's Song of Solomon 2:15, which reads, "Catch for us the foxes, the little foxes that ruin the vineyards, our vineyards that are in bloom." This verse appears on her forearm alongside an elegant image of an elephant adorned with intricate designs. The combination of the Bible verse and the elephant serves as a beautiful representation of the wisdom, strength, and love that her grandmother imparted to her and the family.
Tattoos with Spiritual and Cultural Significance
Courage, Dear Heart Tattoo
Lucy Hale has a tattoo that says, "Courage, dear heart" on her chest. This quote comes from C.S. Lewis' book, The Chronicles of Narnia: The Voyage of the Dawn Treader. The tattoo serves as a reminder to stay courageous during trying times. The placement of this tattoo, close to her heart, signifies the importance of staying brave and fearless in both her personal and professional life.
Evil Eye Tattoo
Another tattoo that holds cultural significance is Lucy Hale's Hamsa, also known as the Evil Eye. The Hamsa is an ancient symbol of protection, often used in Middle Eastern and North African cultures as a defense against the evil eye. It is believed to ward off negative energy and bring good fortune. Lucy's Hamsa tattoo is located on her upper arm, serving as a symbol to protect her from any negativity or harm.
Song of Solomon Tattoo
Lucy also has a tattoo of a Biblical verse from Song of Solomon on her ribcage. This particular verse signifies love and devotion. The quote comes from Song of Solomon 2:10-13 and reads: "My beloved speaks and says to me: 'Arise, my love, my beautiful one, and come away, for behold, the winter is past; the rain is over and gone. The flowers appear on the earth, the time of singing has come, and the voice of the turtle-dove is heard in our land." This tattoo reflects Lucy Hale's faith and her belief in love and devotion.
Collaborations with Other Celebrities
Lucy Hale, the talented actress best known for her role in the hit TV series Pretty Little Liars, has had some interesting collaborations with other celebrities when it comes to tattoos. One notable instance includes Lucy Hale and the rest of the Pretty Little Liars cast getting matching tattoos after the show came to an end. To commemorate this significant chapter in their lives, Lucy Hale, Shay Mitchell, Janel Parrish, Ashley Benson, Troian Bellisario, and Sasha Pieterse headed to the Shamrock Social Club in West Hollywood for a bonding moment in ink.
Each actress got their character's initial inked on their finger, which has since become a symbol of their friendship and shared experience on the show. This matching tattoo experience not only strengthened their bond as co-stars but also as best friends outside of work.
In addition to her Pretty Little Liars castmates, Lucy has also been part of the growing trend of celebrities loving mini tattoos. Iconic figures like Miley Cyrus and Kylie Jenner have amassed collections of tiny tattoos, each with their unique meanings. Lucy herself has an ever-growing collection, and some of them are dedicated to her 'loves.' Her love for body art is evident in her various collaborations with popular tattoo artists like Dr. Woo from Shamrock Social Club. Among her tattoos, the bow on her back is one such artwork inked by Dr. Woo before he gained widespread fame.
The Artistry Behind Lucy Hale's Tattoos
Lucy Hale, known for her role in the popular television show Pretty Little Liars, has an ever-growing collection of tiny tattoos. Many of these tattoos hold significant meaning to her, while others demonstrate Hale's appreciation for various tattoo artists and designs.
Hale has a small sun tattoo on her lower back, which she got with her sister in honor of their grandmother. They also share matching tattoos that read "I love you" in their grandmother's handwriting. This sentimental design showcases the bond and connection the sisters share, as well as the importance of family to both of them.
Another notable tattoo in Hale's ink collection is a ribbon bow on the back of her neck. She got this piece in 2009 from the renowned Shamrock Social Club artist, Dr. Woo, before he became famous. The design represents not only her support of Dr. Woo's work, but also the significance of the tattoo itself as she continues to appreciate it.
In addition to the tattoos mentioned above, Lucy's Instagram often features other works of art that she adds to her collection. Some designs may showcase her love for her pet dog, Lula, or personal mantras such as "light bulb," where the word "light" is written in her handwriting and "bulb" in the handwriting of her artist, Claudio Traina. Hale's tattoos also feature various styles, from simple and minimalist designs to more intricate artistry. Oliver, a tattoo artist who has worked with Hale, once did a fine-line drawing of a butterfly on her wrist.
Hale's artistic appreciation goes beyond her own tattoos. She has shared her love for drawing and creativity during her downtime, making her enthusiasm for tattoo art not just a part of her identity but an extension of her core interest. Overall, Lucy's tattoos reflect her personality, significant relationships, and appreciation for art and meaningful designs.