Sophie Turner is no stranger to the world of tattoos, with around 18 unique designs adorning her body. These tattoos often carry meaning that reflect significant events and relationships in the actress's life. From honoring her role in the hit series Game of Thrones to paying tribute to her close-knit family, as well as celebrating her love for her husband Joe Jonas, Turner's body art serves as a heartfelt reflection of her life.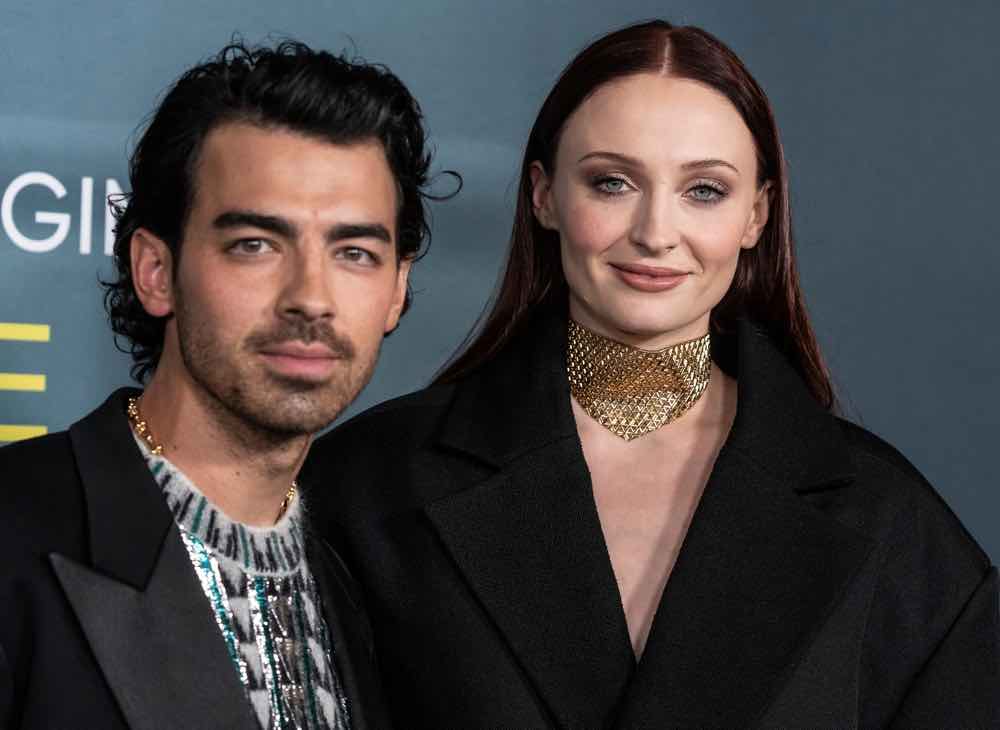 Throughout her tattoo journey, Turner has embraced various designs, each with a story behind them. Her tattoos range from powerful symbols for her beloved family members to iconic images related to her film and television roles. These permanent art pieces not only display her commitment to her loved ones and career, but also demonstrate a personal form of artistic expression.
Key Takeaways
Sophie Turner's tattoos reveal personal stories and important life events.
A variety of designs reflect her connections with family, husband, and beloved film and TV roles.
Her tattoos showcase both her dedication to her career and her passion for artistic self-expression.
Sophie Turner's Tattoo Journey
First Tattoos
Sophie Turner, the talented actress known for her role in Game of Thrones, began her tattoo journey with a few delicate, meaningful designs. She got her first tattoo – a tiny North Star along her spine – as a symbol of guidance, protection, and good luck. This fine line and dot tattoo is elegant and feminine, fitting perfectly with her personal style.
Turner's love for body art continued to grow, and she decided to dedicate a tattoo to her family. The actress inked five tally marks on her right ring finger, representing her parents, two brothers, and herself. This heartwarming tattoo was a way to keep her family close even when she was away filming in far-off locations.
Growing Collection
Turner's tattoo collection has since grown to over 15 tattoos, many of which have deep personal significance. Some designs celebrate her relationship with husband Joe Jonas, while others pay tribute to her various acting roles, such as Game of Thrones and the X-Men franchise. As she shares her tattoo journey with her fans on Instagram, it's clear that each new piece of ink is marvelously unique and holds a special meaning for her.
Throughout her tattoo journey, Sophie Turner has proved herself to be a genuine body art enthusiast, appreciating the delicate balance between personal meaning and aesthetic beauty in her inked designs. As she continues to make waves in her career, it's evident that her tattoos will remain an essential part of her journey, chronicling her life experiences and successes with a touch of elegance and artistry.
Game of Thrones Tattoos
Sophie Turner, known for her role as Sansa Stark in Game of Thrones, has several tattoos inspired by the show.
Direwolf Emblem
One of Turner's most recognizable tattoos is the direwolf emblem of House Stark. This tattoo features the Stark family sigil – a grey direwolf on a white background. Turner got this tattoo along with her co-star and on-screen sister, Maisie Williams, who played Arya Stark. The tattoo is a symbol of their bond both on and off the screen.
The Pack Survives
Another notable tattoo Turner has is the phrase, "The Pack Survives." This quote is an abbreviated version of the Stark family motto, "When the snows fall and the white winds blow, the lone wolf dies, but the pack survives." The tattoo signifies the resilience and unity of the Stark family in the face of adversity.
This tattoo also holds special significance for Turner and Williams as they got matching tattoos with the word "tally" underneath the direwolf emblem. The word 'tally' represents the year they both were cast in their roles on the show, further strengthening their connection as Stark sisters.
Sophie's Family Tattoos
Tattoo for Daughter Willa
Sophie Turner has a special tattoo to celebrate the birth of her daughter, Willa. Although the exact design of this tattoo remains private, it's clear that Sophie cherishes her role as a mom and carries a permanent reminder of her daughter with her.
Tribute to Grandfather
In addition to her tribute to Willa, Sophie has a tattoo dedicated to her late grandfather. She shared an image of the ink on her Instagram, which shows a letter "G" inside a love heart. This sweet design represents her grandfather's love, and it is a way for Sophie to keep his memory close to her at all times.
Other Family Tattoos
Sophie Turner also has some tattoos that represent other members of her family. A notable example is the five tally marks tattooed on her right ring finger. These tallies symbolize her family members – her two brothers, herself, and her parents. She got this tattoo on her 20th birthday while shooting in Canada to remember her loved ones from afar.
Another family-related tattoo is the matching one she shares with her Game of Thrones co-star and best friend, Maisie Williams. Both actresses have the date 07.08.09 tattooed in white ink on their forearms, marking the day they were cast in the successful series. While not directly related to her biological family, this tattoo represents the bond they share as on-screen sisters and the family they built throughout the show's run.
Tattoos with Husband Joe Jonas
Matching Tattoos
Sophie Turner and her husband, Joe Jonas, have expressed their love for each other through their ink. One instance is when they got matching tattoos in honor of their late grandfathers. Both tattoos were inked by the talented artist Mr. K at Bang Bang Tattoos.
Initials
Another prominent symbol of the couple's bond is the tattoo of Joe Jonas's first initial 'J' on Sophie Turner's finger. This delicate piece is a subtle yet meaningful way to signify their relationship in a permanent manner. Similarly, Joe Jonas also has an 'S' tattoo on his finger.
Dates
Sophie and Joe also commemorate significant dates through their tattoos. The couple has the digits "07.08.09" inked on their skin, which is an essential date for them. These tattoos reflect their commitment and shared history as a couple.
The tattoos that Sophie and Joe have together demonstrate their dedication to their relationship. From matching tattoos to initials and dates, the couple's body art truly represents their love story.
Other Film and TV Role Tattoos
X-Men Tattoo
Sophie Turner, the English actress who gained fame for her role as Sansa Stark in the popular series Game of Thrones, has a tattoo symbolizing her role in another successful franchise – X-Men. Turner played the iconic character of Jean Grey in the X-Men series. To commemorate this significant role, the actress inked the X-Men logo on her ribcage on the left side of her body. This tattoo not only marks her appreciation for the opportunity but also solidifies her bond with her co-star, Alexandra Shipp, who plays Storm in the movie and has a matching tattoo.
Soul, Spirit, Appetite
Although the search results did not provide sufficient information on the sub-sections "Soul," "Spirit," and "Appetite" to elaborate on how they relate to Sophie Turner's tattoos and her film and TV roles, it is important to note that the actress has over 15 tattoos, many of which hold deep meaning and symbolism. These tattoos often commemorate her connections with her family, co-stars, and memorable characters she has portrayed on-screen.
Miscellaneous Tattoos
Triangle Tattoos
Sophie Turner has a collection of triangle tattoos on her left arm. These designs are inspired by Plato's theory of the human soul, consisting of three parts (the triangles). Sophie and her co-star, Maisie Williams, got matching tattoos to represent their friendship.
North Star Tattoo
On her spine, Sophie has a delicate North Star tattoo. This fine line, and dot tattoo, symbolizes guidance, protection, and good luck, qualities that resonate with the actor. The design is tiny and feminine, making it an elegant piece of body art.
Waldo's Portrait
Sophie Turner, like many celebrities, loves her pets. In a heartbreaking tribute, she got a portrait of her late dog Waldo inked by tattoo artist Curt Montgomery. The tattoo is located on her arm and serves as a memorial to the beloved pet who passed away in an unfortunate accident.
Rabbit Tattoo
The actor also sports a rabbit tattoo on her body. The placement and meaning of this particular tattoo have not been explicitly shared by Sophie, but it adds to her diverse collection of body art.
In addition to these unique tattoos, Turner has several others that hold personal significance for her. Some designs are inspired by her family, like the "G" tattoo on her finger, honoring her grandfather, and the "W" and "J" initials for her husband, Joe Jonas, and her daughter, Willa. Other tattoos pay tribute to the roles she's played, such as the X-Men emblem inked on her ribcage to celebrate her role as Jean Grey in the Dark Phoenix movie.
Tattoo Artists and Interviews
Curt Montgomery
Curt Montgomery is a well-known tattoo artist who has created some distinctive ink for Sophie Turner. Among those, one of the most famous pieces is the infinity triangle tattoo on her upper arm, which she got alongside her husband, Joe Jonas. Montgomery's style is characterized by its bold lines and minimalistic designs. Both Turner and Jonas have praised Montgomery's work and shared their appreciation on social media platforms.
Lauren Winzer
Another artist who has contributed to Sophie Turner's tattoo collection is Lauren Winzer. Winzer is an Australian tattoo artist known for her unique, colorful and delicate designs. She was responsible for inking the direwolf on Turner's forearm, a tribute to Sophie's role as Sansa Stark on the popular television series, "Game of Thrones." Turner has shown off Winzer's art on her Instagram, expressing gratitude for the detailed and meaningful piece.
English Media Outlets
Sophie Turner has shared her tattoo stories through various English media outlets like ELLE UK, E! News, and Rolling Stone. These publications have often featured interviews with the actress where she discusses her tattoos, their meanings, and her experiences working with the tattoo artists. Turner's openness about her body art has helped her fans understand the significance behind each piece while also shedding light on the skillful works of Curt Montgomery, Lauren Winzer, and other artists who have given her unique, meaningful tattoos.
Throughout her journey with tattoos, Sophie Turner has been open to sharing her experiences with multiple artists and connecting with a variety of media outlets. Through these interactions, her tattoos tell stories that go beyond aesthetics and pay homage to her personal life and career successes.