Cody Simpson, an Australian singer and songwriter, has gained immense popularity not only for his music but also for his love for tattoos. Over the past several years, his tattoo collection has grown extensively, with each piece holding a unique meaning or story. From relationship-inspired tattoos to those reflecting his personal passions and career, Cody Simpson's body art showcases his life journey and interests.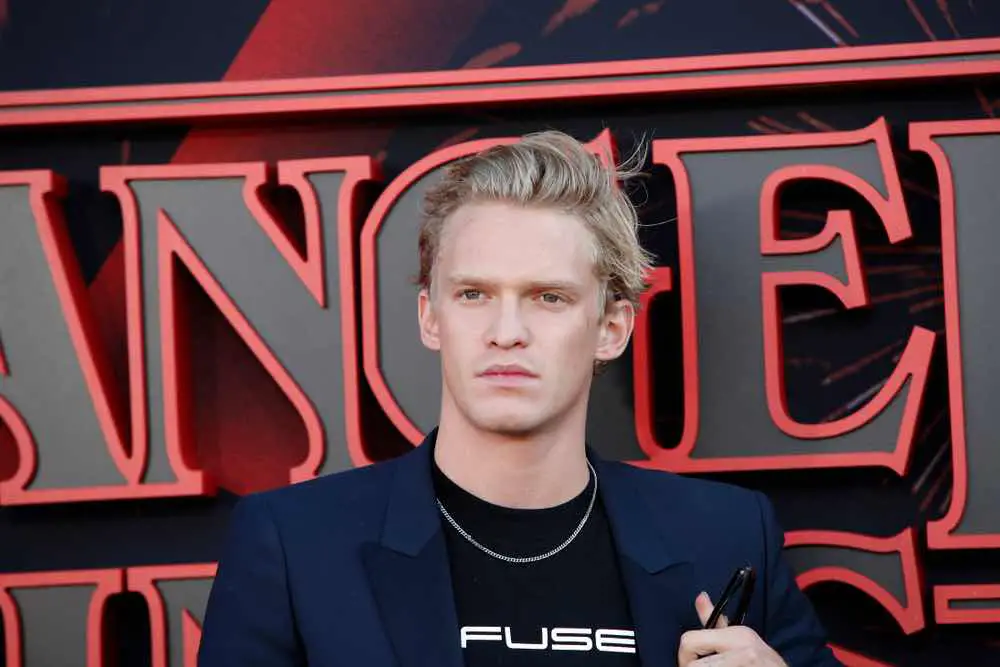 His tattoos cover various aspects of his life, including homage to his love, family, personal interests, and his music career. The designs and meanings behind each tattoo reveal more about Simpson as an individual, as well as his influences and connection with the art form. With various renowned tattoo artists contributing to his collection, Cody Simpson's tattoos also represent the wide range of styles and artistic skills present in the world of body art.
Key Takeaways
Cody Simpson's tattoos represent his life journey, interests, and relationships.
The singer's body art connects to his music career, family, and personal passions.
Renowned tattoo artists and diverse styles contribute to his growing tattoo collection.
Cody Simpson's Tattoo Journey
Australian singer Cody Simpson is no stranger to expressing himself through body art. Over the past few years, his tattoo collection has grown extensively, showcasing his creative side and passion for ink.
One of Simpson's noteworthy tattoos is the sun on his left shoulder. This tattoo represents the elements – sun, earth, and water – along with the logo of his record label. Another prominent piece of ink on the singer's body is a large anchor on his left hand.
Cody Simpson and his girlfriend, Miley Cyrus, have been known to get tattooed together, further cementing their bond through their shared love for body art. In fact, Cyrus has referred to herself and Simpson as the "Tat Queen / King."
Some of Simpson's other tattoos include a skull and crossbones line drawing accompanied by the grim reaper's scythe on his right chest. This daring tattoo choice highlights Simpson's fearless attitude and adventurous spirit.
In June 2021, Simpson voiced his intention to add a new piece of ink to his collection if he qualified for the 2021 Tokyo Olympics in swimming. This commitment demonstrated his dedication to his sport, showing that his tattoos are not just about aesthetics but also about personal achievements and milestones.
While every tattoo has a unique story and meaning for the Australian singer, tattoo artists play a crucial role in bringing his vision to life. These skilled professionals transform his ideas into intricate and beautiful designs, leaving a lasting impression on both Simpson and his fans.
Cody Simpson's tattoo journey is an ongoing expression of his artistic passions, achievements, and love for ink. As his collection continues to grow, fans can look forward to discovering even more about the singer through his captivating body art.
Love and Relationship Tattoos
Miley Cyrus
Cody Simpson and Miley Cyrus began dating in October 2019 and were seen as a serious couple in the public eye. They had been close friends for years prior to their relationship. During their time together, the couple decided to express their affection by getting matching tattoos.
The matching tattoo for Cody and Miley was a trident symbol. This choice of design is believed to be a nod to their shared love for the ocean and surfing. Unfortunately, the couple decided to go their separate ways, and Cyrus confirmed their breakup in August 2020. They have remained friends after the split.
While in a relationship with Cody Simpson, Miley Cyrus had also gotten a new heart tattoo. This is worth mentioning as the heart symbol is usually associated with love and could possibly hint at her feelings towards the relationship. It is not clear whether this tattoo is connected to her relationship with Simpson or not.
Music and Career-Inspired Tattoos
Band Tattoos
Cody Simpson, an Australian singer, songwriter, musician, and actor, began gaining fame in 2010 with his debut album, which featured hit singles like "iYiYi" and "All Day." Throughout his music career, he has released multiple albums and also demonstrated his passion for tattoos. One such tattoo that highlights his love for music is the sun tattoo on his left shoulder. This tattoo represents the elements, sun, and earth, and notably the logo of his record label.
Simpson has not just confined himself to the music industry. He expanded his horizons by joining the world of Broadway in the hit musical, Anastasia. This experience further reinforces his dedication to the performing arts. Although there are no known tattoos directly related to his Broadway stint, his overall tattoo collection showcases his commitment to a range of artistic disciplines.
In 2019, Cody Simpson participated in the Australian version of the popular reality show, The Masked Singer. He emerged as the winner of this competition, further cementing his status as a singer, musician, and performer. While the search results don't mention any new tattoos inspired directly by the show, Simpson's body art as a whole reflects his growth and journey in music.
Family and Personal Life Tattoos
Family Tattoos
Cody Simpson is an Australian singer with a growing passion for tattoos. He has a collection of ink that represents his family and personal life. One notable tattoo is the tiger design on the backside of his upper right arm. This tattoo is what Cody calls the "Easy Tiger" and serves as a nickname given to him by his father, who called him tiger before his swimming races1.
Cody also has other tattoos that symbolize his connections with family members but the exact tattoos and their meanings have not been publicly disclosed. It is important to note that his family, including his mum and siblings, play a significant role in his life and likely inspire some of his ink choices.
While Cody does not have any kids, he has been in relationships that involved getting tattoos together. For instance, he and his former girlfriend, Miley Cyrus, got matching tattoos. Although their ink was not of the same design, they got the tattoos at the same time to celebrate their bond2.
Tattoos Related to Hobbies and Interests
Swimming Tattoos
Cody Simpson, an Australian singer, songwriter, and swimmer, has showcased his passion for swimming through some of his tattoos. One of his most recognizable tattoos related to swimming is the anchor tattoo on his right hand. The anchor symbolizes his strong connection to the water and his dedication to the sport.
In addition to the anchor tattoo, Simpson has a tattoo representing the sun, water, and earth on his left forearm. This tattoo signifies his love for nature and outdoor activities, including swimming.
Cody has also expressed his devotion to swimming through his participation in the Australian swimming trials. Competing against talented swimmers, he displayed exceptional energy and dedication to the sport. To further emphasize his commitment to swimming, Cody has mentioned in June 2021 that he would add a new tattoo if he qualified for the 2021 Tokyo Olympics.
Tattoo Designs and Meanings
Hand Tattoos
Cody Simpson has a trident tattoo on his left hand representing his love for the ocean and mythology, highlighting his connection as a swimmer. On his right hand, Simpson has a skull and crossbones design with a unique twist, symbolizing the rebellious nature of rock and roll.
Forearm Tattoos
On his right forearm, Cody features an Elvis tattoo as a tribute to the musical icon. Additionally, he has a peace sign on his left forearm, illustrating his desire for harmony and understanding in the world.
Chest and Shoulder Tattoos
For his chest and shoulder tattoos, Cody has a large tiger design on the backside of his upper right arm. He calls it the "Easy Tiger" – a nickname given to him by his father before swimming races. His left shoulder features a tattoo of a mystic man in the sea, aptly named "Old Man River," that represents the undying link between humans and water.
Wrist and Finger Tattoos
Cody's wrists feature several designs including runes on his left wrist, symbolizing his interest in ancient cultures and mythology. His right wrist has a Prince Neptune design, inspired by his poetry book titled "Prince Neptune: Poetry and Prose." On his fingers, Cody has an anchor tattoo, symbolizing his strong connection to the sea as well as stability and strength in his life.
Influences and Tattoo Artists
Justin Bieber
Cody Simpson's tattoo collection has grown over the years, influenced by various people and events in his life. A notable influence on his tattoos is Justin Bieber, his fellow musician and friend. This is evident in the manner in which both artists use their body art to express themselves and commemorate significant milestones in their lives.
One of the tattoo artists responsible for Cody's ink is Nico Bassill, a Los Angeles-based tattoo artist who enjoys a following on Instagram. Nico has created several pieces for Simpson, including tattoos he did during the Thanksgiving holiday. As a well-known tattoo artist in the industry, his clientele also includes other celebrities like Flo Rida.
Cody's tattoos are reflective of various aspects of his life, from his relationships and family to his nickname "Easy Tiger," which was given to him by his father before swimming races. As his artistry evolves, so does his tattoo collection, each piece telling a story or capturing a memory. With the continued guidance of experienced tattoo artists like Nico Bassill, Cody Simpson's tattoos will remain an integral part of his self-expression, just like his good friend, Justin Bieber.
Miscellaneous Tattoos
Cody Simpson, the talented singer hailing from Gold Coast, QLD, Australia, has an affinity for body art and his tattoo collection reflects his eclectic interests. In addition to the prominent tiger and Elvis tattoos, he boasts several other equally captivating ink designs, with each piece carrying a distinct personal connection or symbolic meaning for the Australian star.
A standout tattoo is Cody's "4 U" ink, which pays homage to his first EP released back in December 2010. The tattoo signifies the significant landmark moment in the singer's career, highlighting his continuous love and dedication to music.
Among his collection is a striking car drawing, a tribute to the singer's appreciation for classic automobiles. The tattoo showcases the detailed design of a vintage roadster, exuding elegance and nostalgia with its appearance.
The oceans have always held a special place in Cody's heart, stemming from his Gold Coast upbringing. You can see this connection displayed through an elaborate anchor tattoo, symbolizing his love for the sea and the Australian coast.
Lastly, Cody Simpson's original artwork takes the form of unique tattoos that adorn his skin. The singer doesn't shy away from showcasing his creativity through ink, with a variety of free-flowing symbols and abstract designs, all of which hold a unique meaning and story behind them.