---
Buying Guide
When you're in the market for the best tattoo chair, it's essential to keep a few key features in mind. This buying guide will help you make an informed decision and choose a chair that meets your needs.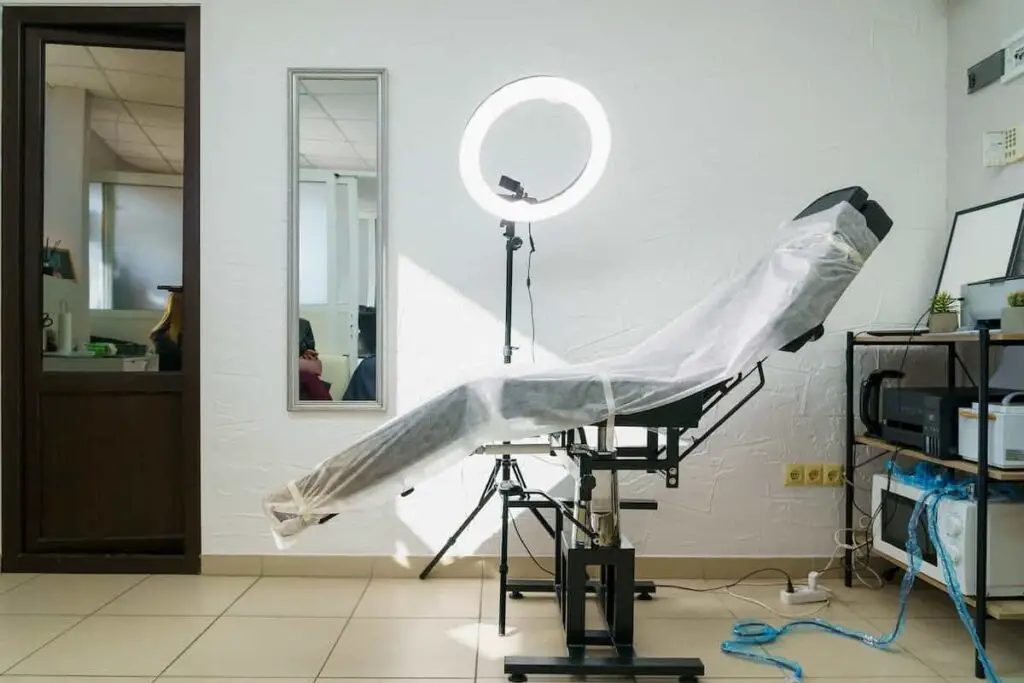 Comfort and Adjustability
First and foremost, consider the comfort of both the artist and the client. Look for a chair with ample padding and ergonomic design. The chair should also be easily adjustable to accommodate various positions for the client and different artists' heights. Easy-to-use levers, hydraulics, and rotations can make or break the overall experience.
Material and Durability
Select a chair made of high-quality materials to ensure its durability. Typically, chairs with a sturdy frame, such as aluminum or steel, can hold up well over time. Additionally, choose a chair with a comfortable and easy-to-clean surface material like PU leather or vinyl.
Stability and Weight Capacity
The chair should be stable and secure to prevent any accidents or discomfort while working on a tattoo. Make sure the chair has a good weight capacity and a wide, stable base to accommodate clients of all sizes safely.
Portability and Storage
For artists who travel or work in small spaces, a lightweight and portable chair is essential. Look for a chair that's easy to fold, has wheels or handles for ease of movement, and can be stored in a compact manner when not in use.
---
Frequently Asked Questions
What are the essential features of a comfortable tattoo chair?
When looking for a comfortable tattoo chair, you should consider the following features:
Adjustability: A good chair should offer multiple points of adjustment, allowing you to find the right position for your client easily. Look for chairs with adjustable height, backrest angle, leg rest angle, and optional headrest.
Padding and support: A comfortable chair should have ample cushioning and support to keep your clients relaxed during long tattoo sessions. Ensure the chair has a sufficiently padded seat, armrests, and footrests.
Stability and sturdiness: The chair should be sturdy and not wobble. A durable, well-constructed chair will ensure safety and provide a stable platform for you to work on.
What should I look for when choosing a portable tattoo chair?
When selecting a portable tattoo chair, consider the following factors:
Easy assembly and disassembly: Your tattoo chair should be simple to set up and pack down, allowing you to get to work quickly.

Weight and storage: A lightweight, foldable chair will be easier to transport to various locations. Look for chairs with a compact storage size when folded.

Durable materials: Opt for a chair made from sturdy, weather-resistant materials that can withstand frequent transportation and use.

Adjustability and comfort: Even though it's a portable chair, you should still ensure that it offers a good level of adjustability and comfort for your clients.
Do artist-specific chairs with armrests improve the tattooing experience?
Artist-specific chairs with armrests do have some advantages that can enhance the tattooing experience for both you and your clients:
Ergonomic support: Artist-specific chairs often have strategically placed armrests that help to reduce strain on your back and shoulders while tattooing. This can help you maintain your focus and minimize fatigue during long sessions.

Client comfort: Adjustable armrests can help your clients find a more comfortable position and promote relaxation during their tattoo session.

Precision: A stable armrest can provide a steady platform for the client's arm or leg, leading to more precise work and better tattoo results.
---
Take a Seat in one of the Best Tattoo Chairs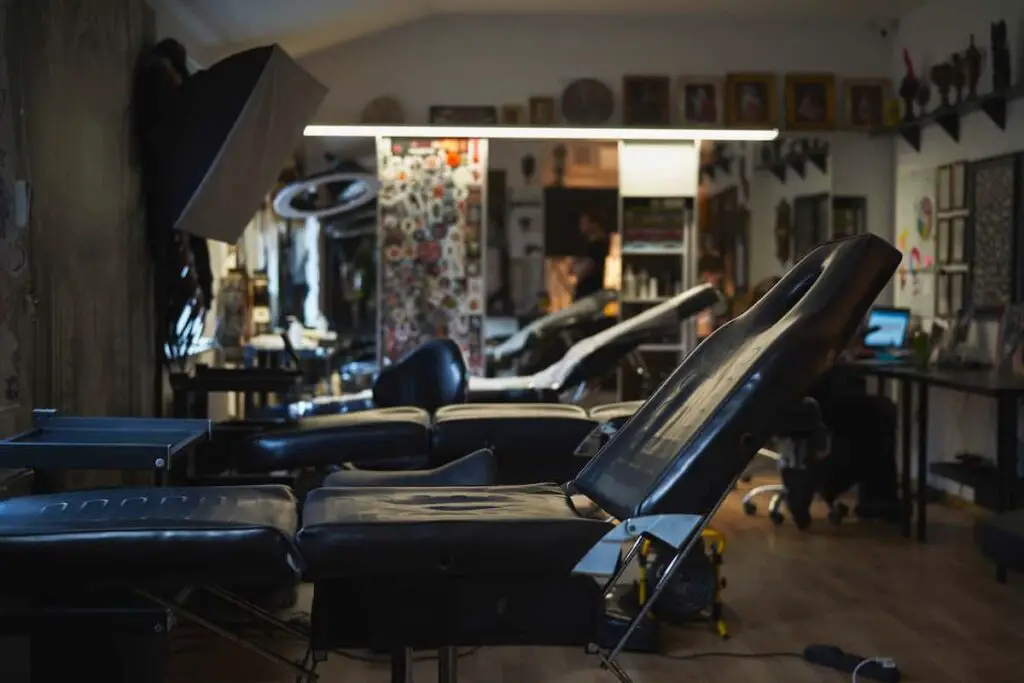 Though preferences and individual needs will vary, we're certain that one of these well-vetter tattoo chairs will be a good fit for your shop – or mobile studio! If you're overwhelmed by the options, you can't go wrong with our top pick: LUXMARS Tattoo Chair.
Ready to find some more top products to elevate your clients' experience? Check out the best tattoo guns.