Thinking of getting a new tattoo? Although dry healing and wrap healing have their proponents, most professionals agree that using a moisturizer on a new tattoo is the best course of action. But how do you choose the best lotion for a new tattoo?
There are numerous products on the market claiming to be the best tattoo lotion and targeting the newly inked, but not all are created equal. The three main types of moisturizing options are lotions, balms, and salves.
If you're getting a new tattoo soon, keep reading to learn about our picks for the best lotion for new tattoos and to find the one that's right for you.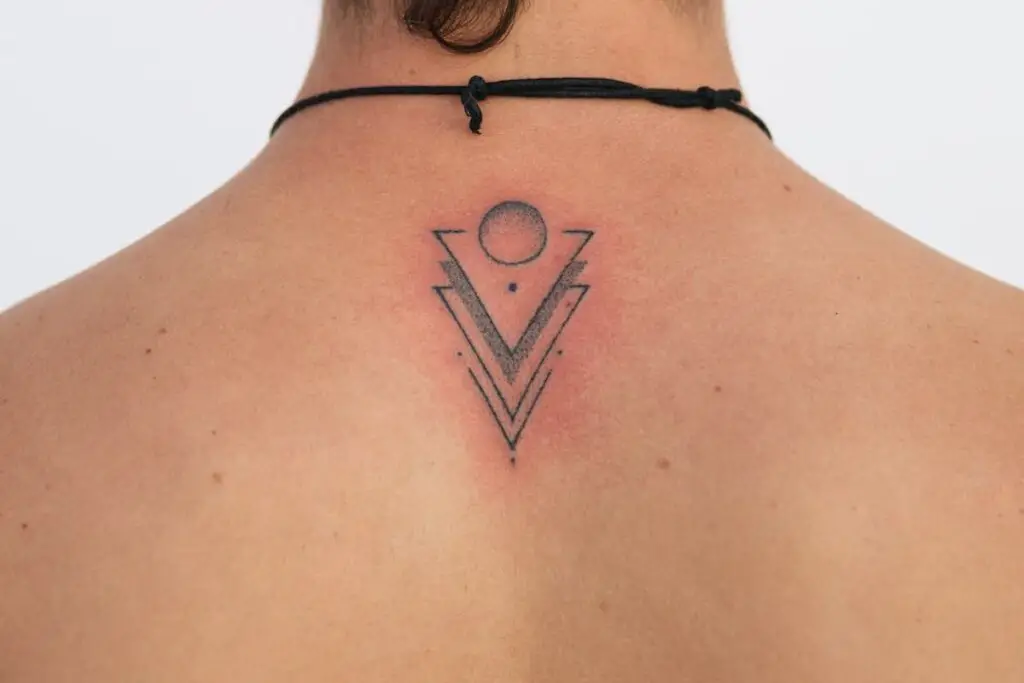 ---
Our Top Picks
Best Overall:
After Inked Tattoo Moisturizer & Aftercare Lotion
Drugstore Choice:
Aquaphor Healing Ointment
---
Lotion vs. Balm vs. Salve
So, what's the difference between these three kinds of products?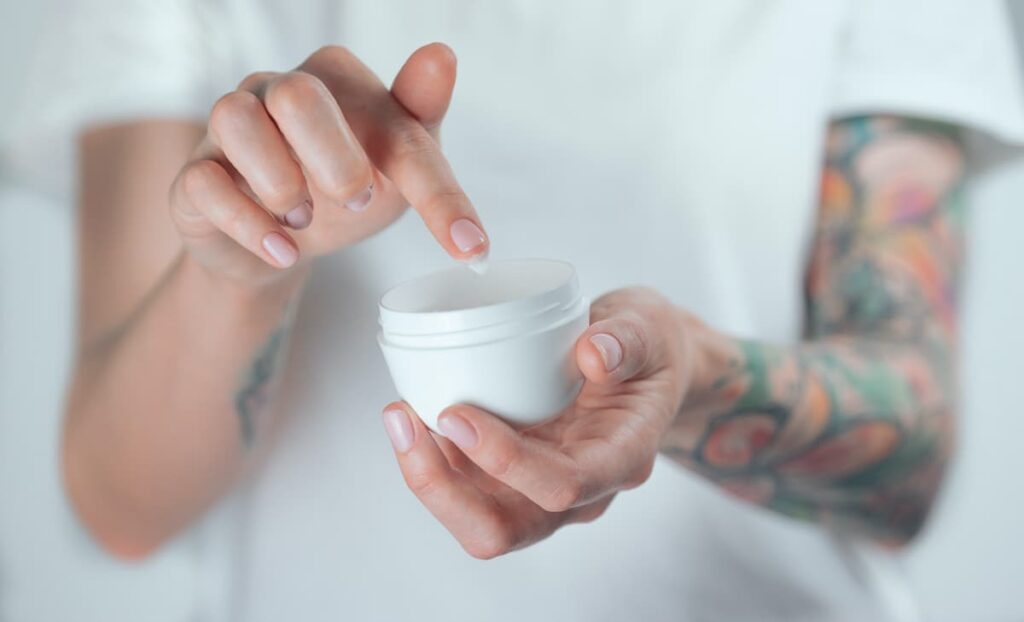 Lotions are made with a much higher water content than a salve or balm, making them thinner and lighter. Lotions are absorbed faster than their thicker counterparts, too.
Balms, on the other hand, are made to have a tough time absorbing into the skin and are, therefore, great at keeping out environmental contaminants. They are oil-based and contain no water. Most are made of thick, heavy ingredients, including beeswax.
A salve is somewhere in between a lotion and a balm. They are thick and often contain beeswax, like balms, but typically have a higher carrier oil content, making them a bit softer and easier to apply.
For the purposes of exploring what might be the best tattoo lotion for you, we'll lump all these variations under the umbrella term, lotion.
---
Tattoo Lotion Buyer's Guide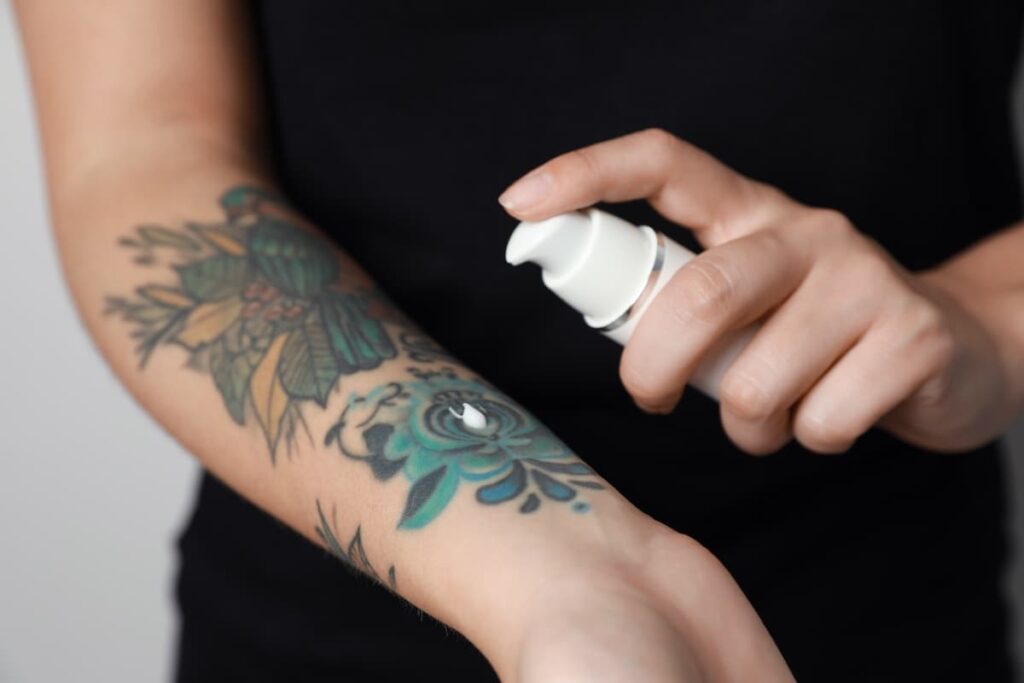 There are a number of factors to consider when selecting the best tattoo lotion for you, including your skin type, lotion ingredients, and how (including how often) you want to use it.
Skin type
Whichever way you lean (lotion, salve, or balm), consider your skin type before selecting an after-care lotion. Don't forget to take into account where on your body you'll be getting inked, as skin type can vary across a person's body.
Materials
The main ingredients to look for in a good tattoo lotion are a good carrier oil (grapeseed is excellent) and whatever binding agent you prefer (beeswax, for example).
If petroleum products are concerning to you, make sure to look for tattoo lotions that clearly say they don't contain any.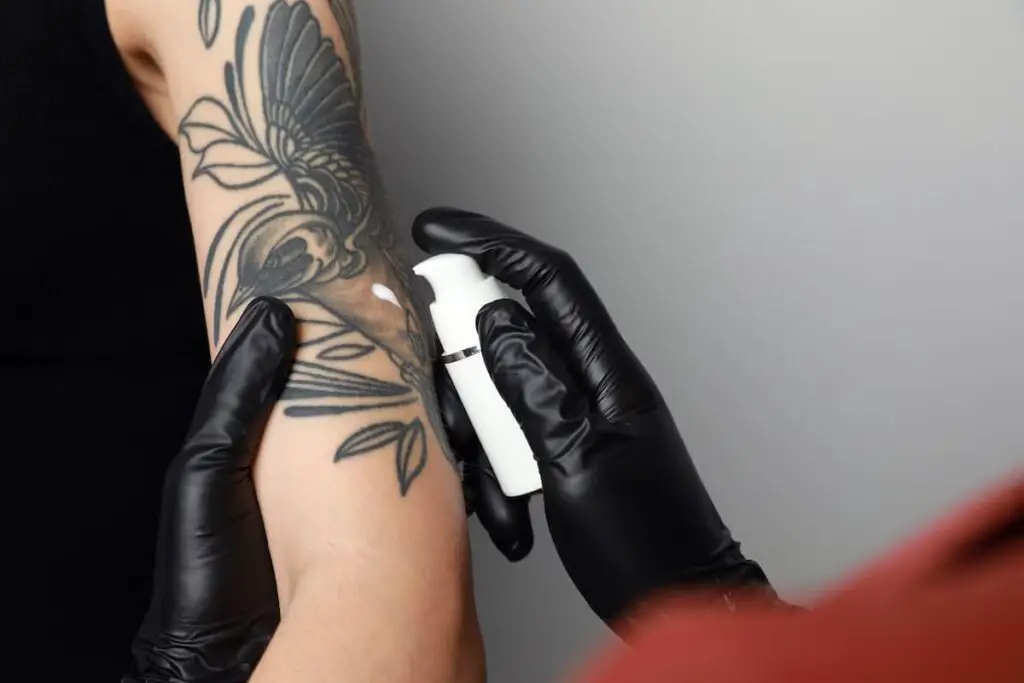 Ease of Use
Practically speaking, lotions, being lighter and with their high water content/easy absorbability, are better for warm, humid climates and for those with normal to oily skin. Lotions also tend to be safer than salves or balms when it comes to staining or sticking to clothes.
Salves and balms often need to be warmed slightly before you apply them, which can be an extra–albeit tiny–added step to your aftercare. On the plus side, they offer more and longer-lasting protection than other tattoo lotions.
---
The Bottom Line on the Best Lotion for New Tattoos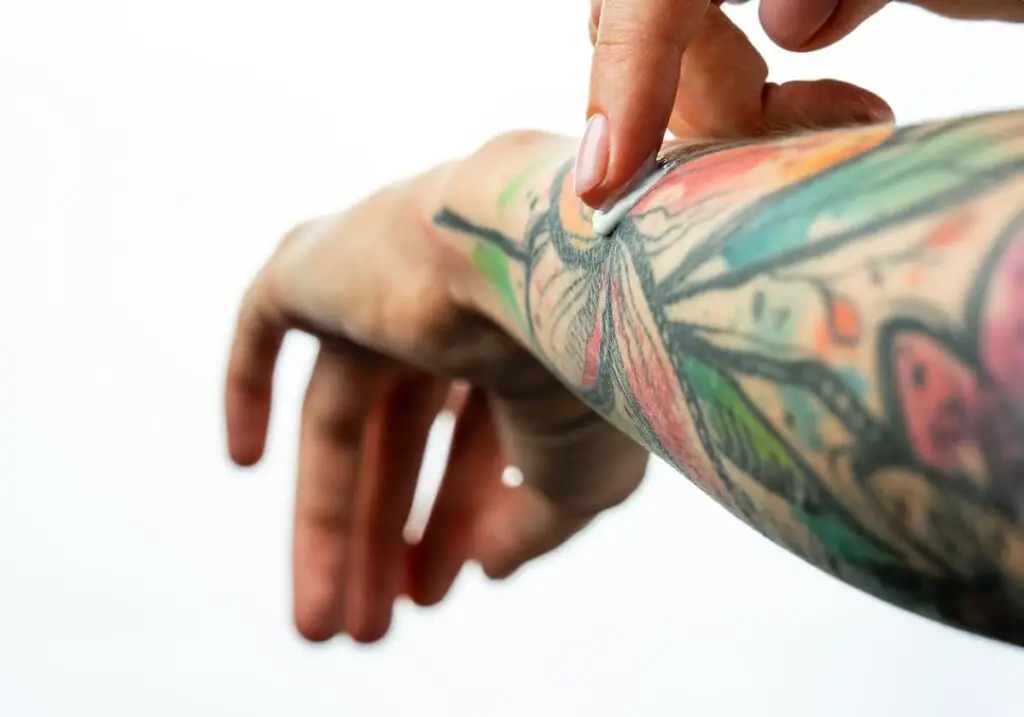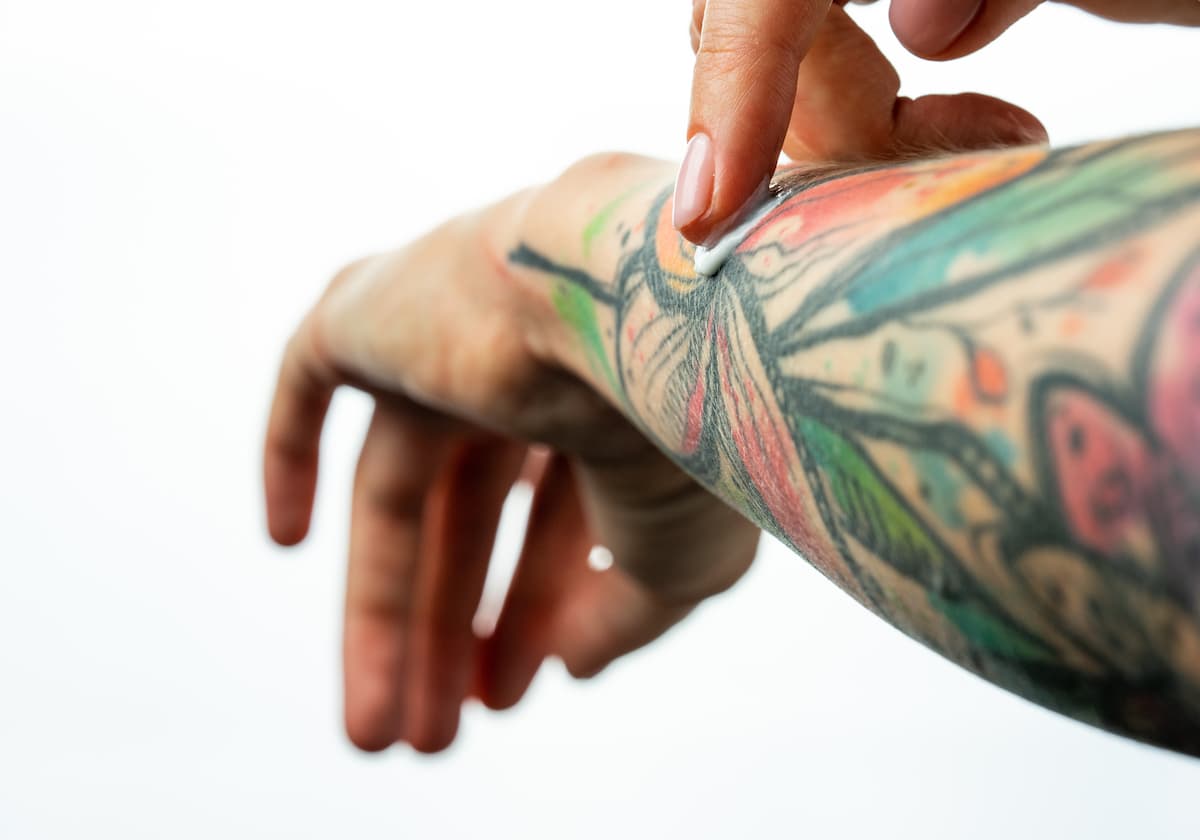 You've likely just spent a lot of time and money on your new body art, so don't overlook the aftercare! All of the above tattoo lotions are a good investment, though After Inked seems to be the best lotion for a new tattoo.
The best lotion for a new tattoo is often also the best product to keep your art looking vibrant and fresh. A little goes a long way with all of these products I've shared, so you're sure to have enough left over after your masterpiece has healed to keep it looking good as new.
Get more tattoo product recommendations from the other Tattoo Products blog posts on our website.