---
Tattoo Transfer Paper Printer Buying Guide
When searching for the perfect tattoo transfer paper printer, there are several factors to consider to ensure you select the best product for your needs. This buying guide will help you understand what features to look for and how to make a confident, informed decision.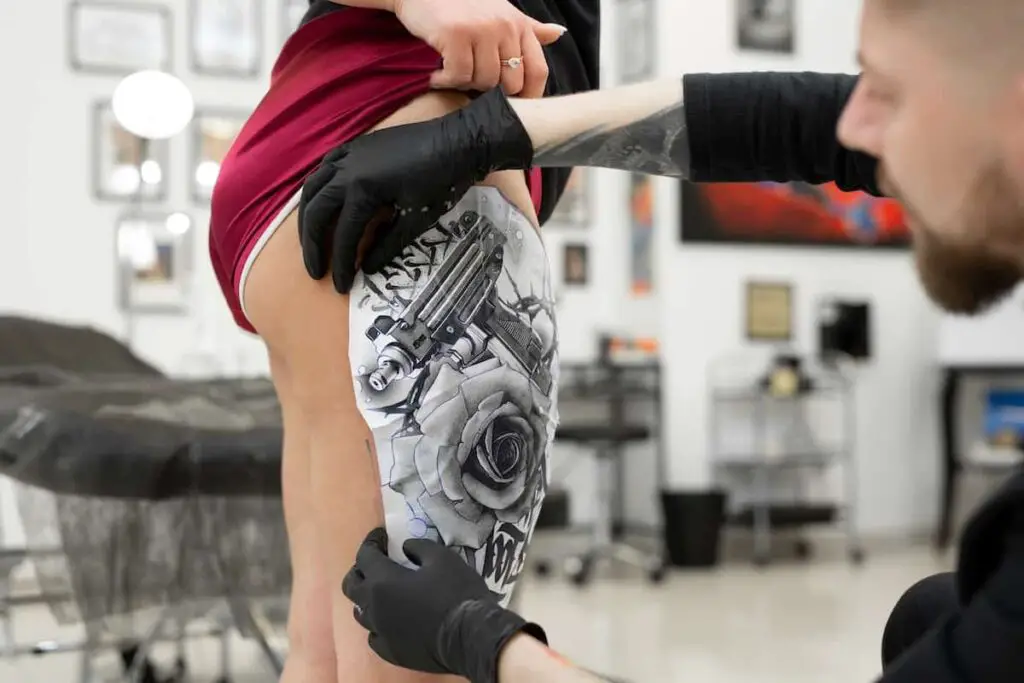 Technology
There are two main types of printing technology: inkjet and laser printers. Inkjet printers typically offer a more affordable option, while laser printers provide higher quality and faster printing speeds. Determine which technology suits your requirements and budget.
Resolution
A higher-resolution printer will result in crisper and more detailed tattoo transfers. Look for a printer with a resolution of at least 300 dpi (dots per inch) for satisfactory results. Higher resolutions, such as 600 dpi, are recommended for professional artists seeking exceptional detail in their tattoo transfers.
Compatibility
Ensure that the printer is designed to work with the specific type of transfer paper you plan to use (such as thermal or stencil transfer paper). Check the printer's specifications or contact the manufacturer if you're unsure about compatibility.
Connectivity options are also crucial. Many printers offer wireless connectivity, allowing you to print directly from your computer or smartphone without the need for cables. Consider purchasing a printer that offers this feature, as it can save time and streamline your tattoo transfer process.
Size
Tattoo transfer paper printers come in various sizes, and some may be too large or heavy for your workspace. Select a printer that will comfortably fit within your designated area and can be easily transported if needed.
---
Frequently Asked Questions
How do wireless tattoo stencil printers work?
Wireless tattoo stencil printers allow you to print tattoo designs directly from your smartphone or computer, giving you the freedom to design and print without the need for any physical connection. These printers usually use a dedicated mobile app that allows you to import and customize your desired design, then send it to the printer via Bluetooth or Wi-Fi. The printer will then create a stencil by transferring the design onto specialized tattoo transfer paper, which you can then apply to your client's skin to serve as a guide during the tattooing process.
Are thermal stencil printers necessary for tattoo transfers?
While not absolutely necessary, thermal stencil printers are a popular choice among professional tattoo artists because of their accuracy and ease of use. These printers create stencils by heating up specialized thermochromic paper, which reacts to heat by producing a clear and durable image.
The main advantage of using a thermal stencil printer is that it provides a clean, precise, and long-lasting stencil that ensures consistent results throughout the tattoo process. However, if you are just starting out or working on a tight budget, you can also create stencils using the traditional hand tracing method or experiment with other types of stencil printers.
Can any printer use tattoo transfer paper?
No, not all printers are compatible with tattoo transfer paper. Tattoo transfer paper requires a specific type of printer technology, such as thermal or inkjet printers designed specifically for this purpose. These specialized printers ensure that the stencil is accurately and effectively transferred onto the transfer paper, providing you with a clear and precise guide for your tattoo work.
Using a non-compatible printer may result in poor-quality stencils and inconsistent results. Therefore, it is essential to invest in a printer specifically designed for tattoo transfer paper to ensure the best possible outcome.
---
Thermal Print Your Way to Stencil Perfection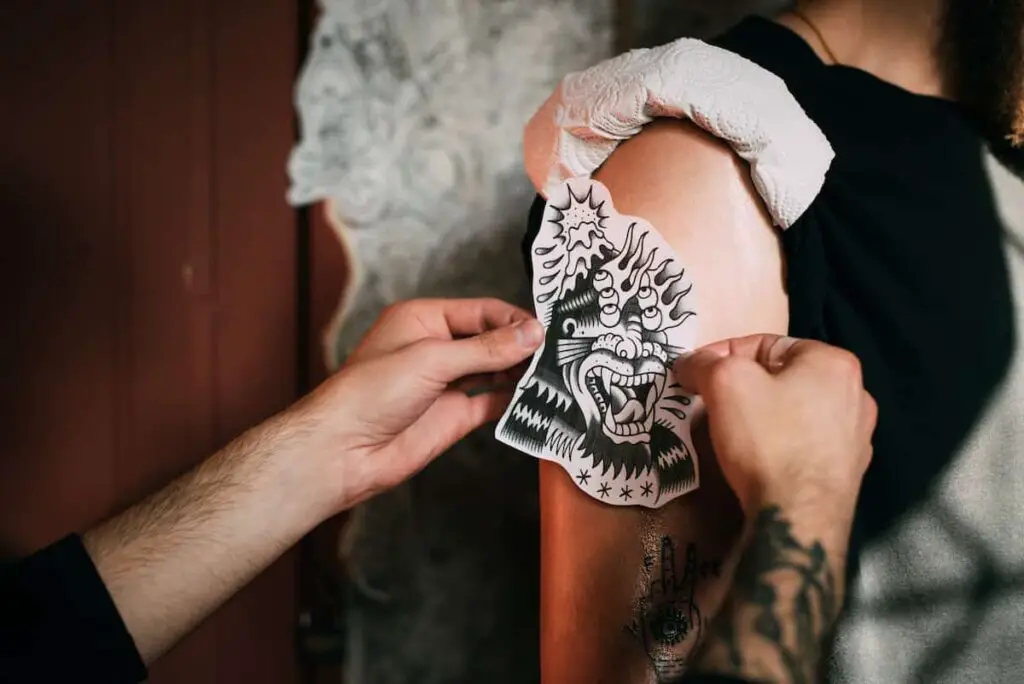 When selecting a tattoo transfer paper printer, it is crucial to consider factors such as print quality, ease of use, and compatibility with various transfer papers. You also want the printer you buy to be straightforward to operate, like the Sacnahe Tattoo Transfer Stencil Machine.
While you're outfitting your shop or studio, check out these best tattoo ink brands.