---
Tattoo Aftercare Buyer's Guide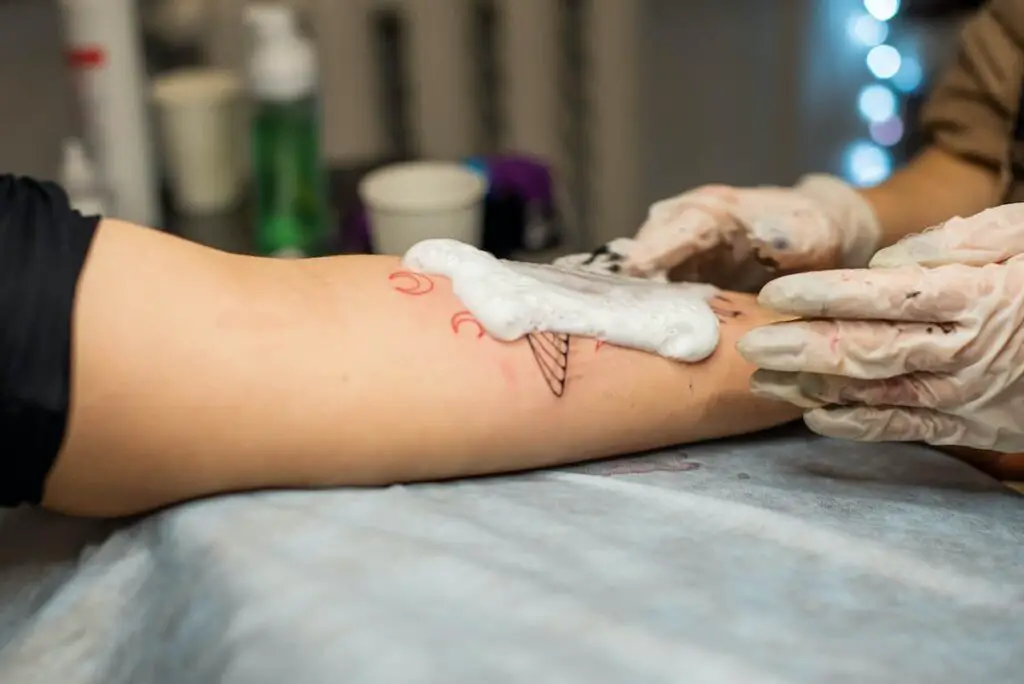 Types Of Aftercare Products
There are several different categories of products involved in tattoo aftercare. In the initial stages of tattoo care, more products are recommended to ensure that your tattoo heals thoroughly and well.
The first of these products is anti-bacterial wash. For the first two to three weeks, it's important to make sure that your tattoo is dirt and bacteria-free. Wash your tattoos gently around three times a day.
Pomades and ointments are recommended while your tattoo is healing because they form a thick, protective barrier and promote hydration. This will keep your tattoo from collecting dirt, as well as remain vibrant. These products can be used regularly long after your tattoo is healed to lend your tattoo shine and to help avoid fading.
During the early healing stages, it's more important than ever to make sure your tattoo is hydrated. Always apply a thin coat of a lotion-based product after you wash your tattoo. This is a step you should do regularly, even after your tattoo is healed, to ensure its longevity.
Sunscreen is arguably the most essential, and the most overlooked, best tattoo aftercare product. Nothing will damage your tattoo quicker than the sun. To avoid fading, wrinkling, and other diseases, it is important to always apply a generous amount of sunscreen on all your tattoos before you go out in the sun.
What to Look For: Ingredients & More
Not all tattoo aftercare ingredients are created equal, and it's important to find the right product for your needs. Common ingredients can cause allergic reactions, or pose ethical concerns. For instance, people who prioritize vegan and/or cruelty-free products should look out for specifications on labels that indicate this standard.
Those with sensitive skin should opt for products that are fragrance-free. If you have dry skin, you might prefer a thicker ointment, and if those kinds of products feel uncomfortable on your skin you may want to try a more light-weight option.
For the first few weeks of your tattoo healing journey, look for products that are antibacterial and anti-inflammatory.
You can find petroleum jelly-free products, paraben-free products, and fragrance-free products very easily. Just be sure to look out for what you need!
---
Tattoo Aftercare FAQS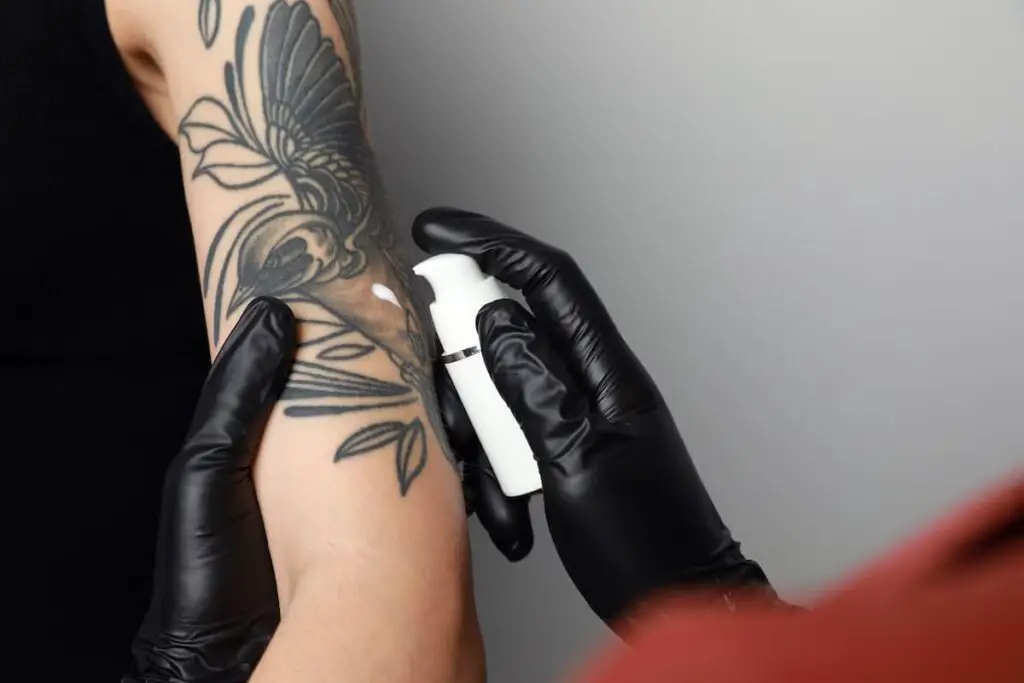 How long should you keep a tattoo covered?
At least a few hours after you get it. This will prevent dirt and bacteria from getting into your skin, as well as scrapes/scratches that may irritate the area.
How often should I wash my tattoo?
For the first two to three weeks, wash your tattoo with antibacterial wash at least twice a day. Once your tattoo has healed, you may wash it normally in the shower.
Should I use ointments, balms, or moisturizers?
That depends on your skin needs. For the first few weeks, a balm/ointment is recommended because it provides more long-lasting hydration, and creates a thick, defensive barrier on top of the tattoo. Non-greasy options are available.
Once your tattoo has healed, it comes down to preference. Just make sure your tattoo is moisturized so that it remains vibrant.
---
Tattoo Aftercare Do's and Don'ts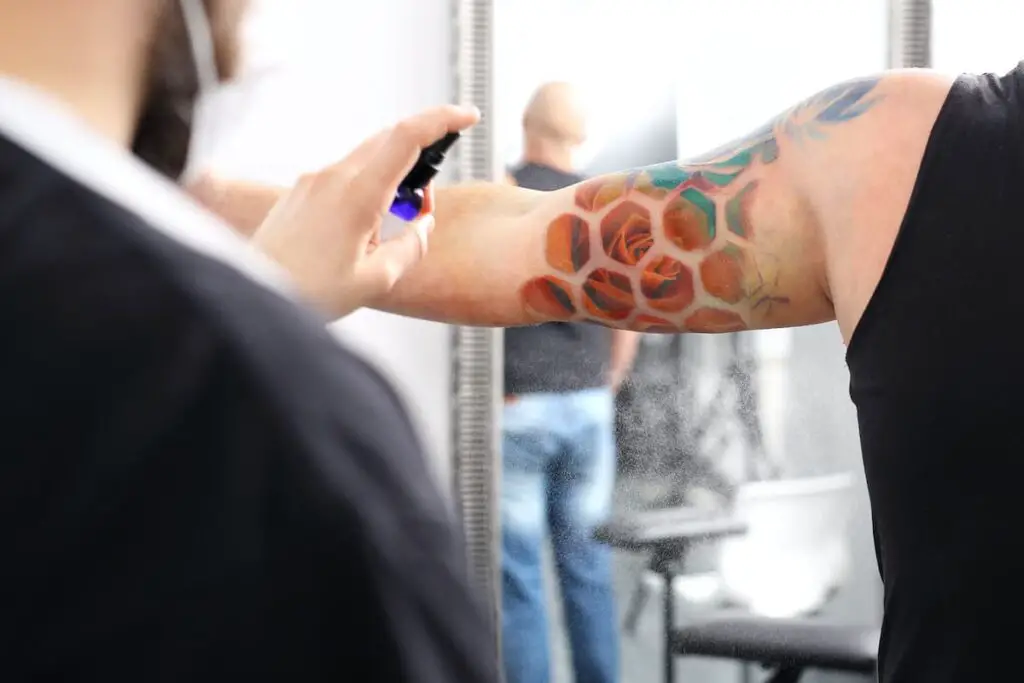 How you care for your tattoo directly affects its longevity, and is critical for avoiding infections and other issues during the healing process.
Do's
You should always follow your tattoo artist's instructions and recommendations for tattoo aftercare. It's important to keep your tattoo clean and hydrated, and use soothing products to prevent inflammation.
Clean and moisturize your tattoo gently, especially in the initial stages of healing, and apply thin layers of product so that your tattoo can breathe while it is healing. It is also very important to wear sunscreen every time you go out in the sun.
Remember to carefully research the right products to suit your tattoo aftercare needs.
Don'ts
Going out in direct sun for the first few weeks can cause fading and pigment damage, as well as serious burning. After your tattoo has healed, wear sunscreen on your tattoo every time you go out in the sun.
Swimming in pools or the ocean, as well as going to the gym, for the first three weeks after you've gotten your tattoo can lead to infections. Avoid submerging your tattoo in water or sweating while it heals.
It's also important to not be abrasive to new tattoos. Don't shave or use loofahs or sponges to clean your tattoo, and avoid itching or picking at your tattoo.
Although it might be tempting, don't apply too much product on your tattoo. Applying too much may cause bacteria to become trapped underneath. It's always safer to apply a thin layer of ointments and cream products.
Lastly, never use rubbing alcohol or other harsh products on your tattoos. Stick to the products on this guide instead.
---
Our Recommendations for Best Tattoo Aftercare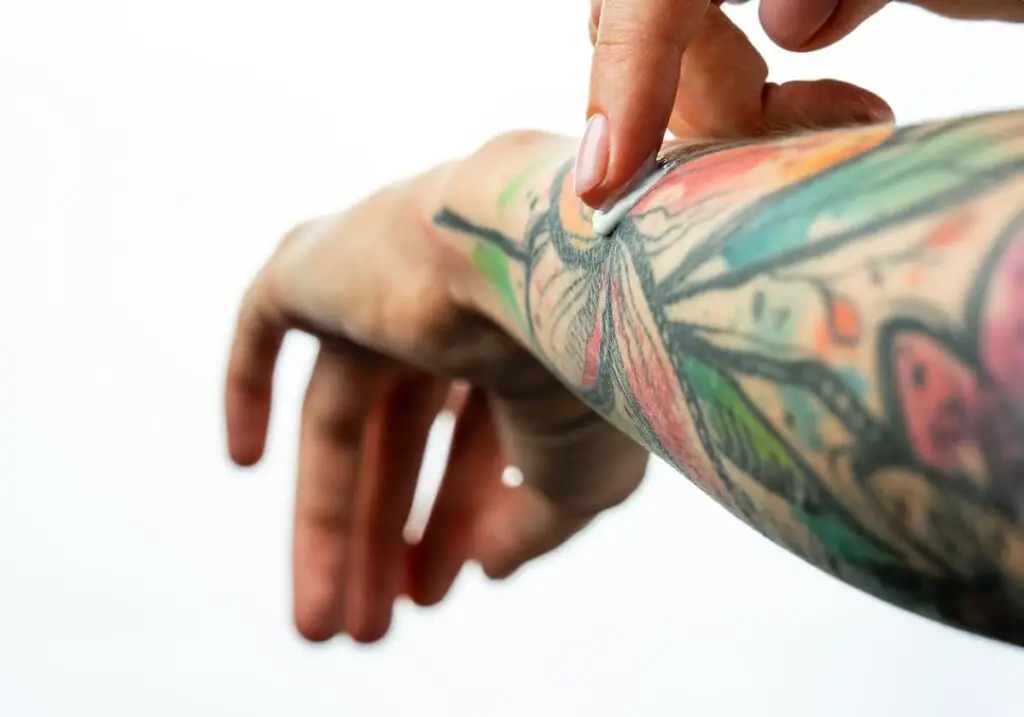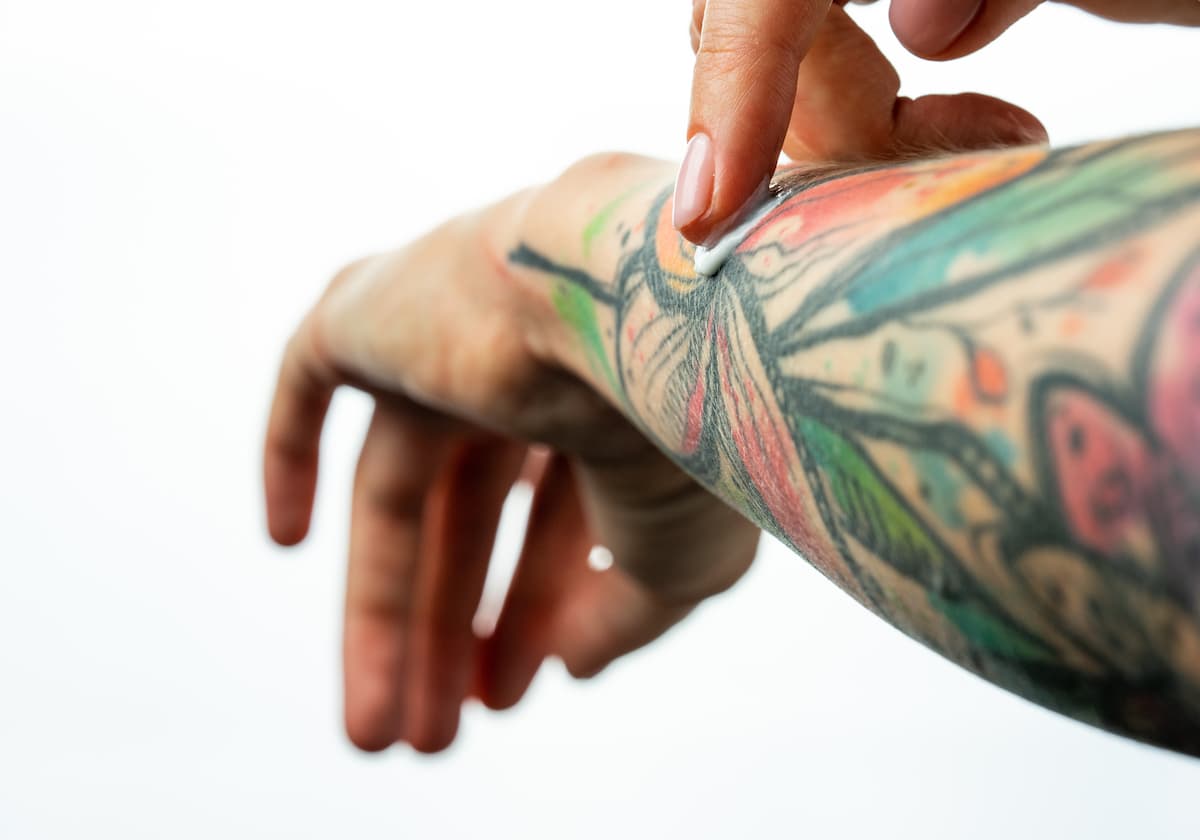 I hope that this guide has helped you learn more about the types of tattoo aftercare products on the market, and provided you with the best options. The SPF 50 Tattoo Aftercare Balm is our personal favorite if you're looking for a single product that covers most of the essential parts of tattoo aftercare.
Whatever aftercare products you choose, be consistent. And remember, never forget your sunscreen!
Now that you know the best aftercare products, check out our Tattoo Products posts for other great recommendations!