Kylie Jenner, the young billionaire and makeup mogul, has been building a collection of tattoos since she revealed her first one in 2015. Her tattoos are known for being dainty, meaningful, and often tucked away from prying eyes. Over the years, her growing tattoo collection has become an interesting topic of conversation, especially as she uses it to express parts of her life and relationships.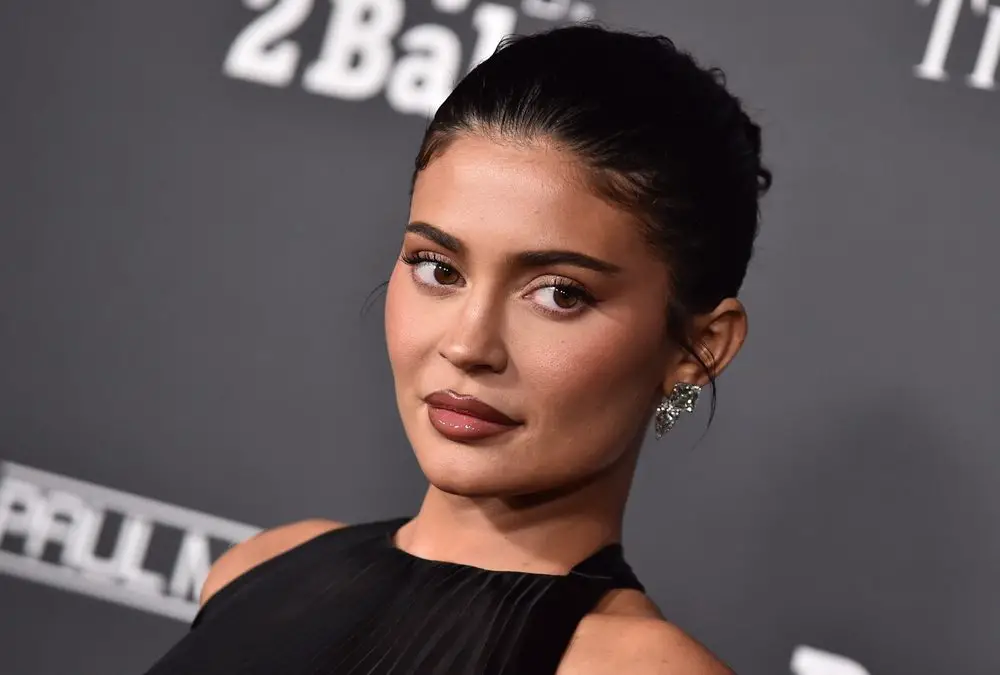 While some of the tattoos have deeper personal meanings, others are whimsical and showcase her personality and collaborations with various tattoo artists. As Kylie continues to evolve, she has also experienced tattoo change and removal, sometimes to make way for new designs or to erase memories linked to the past.
Key Takeaways
Kylie Jenner's tattoo collection is known for its daintiness and personal significance, built over several years.
The tattoos often feature collaborations with renowned artists and even matching designs with friends and family.
Kylie's tattoos have influenced the fashion and beauty industry, showcasing the evolving nature of her personal style.
Kylie Jenner Tattoos Overview
Kylie Jenner, a prominent figure in the world of fashion and beauty, has a growing collection of tattoos, most of which are small, meaningful, and discreetly placed. Since her first tattoo in 2015, Kylie has been inked at least nine times, with designs ranging from red to black, and each bearing a personal significance in her life.
Her tattoos are mostly dedicated to her loved ones, including her daughter Stormi and her ex-boyfriends Travis Scott and Tyga. In May 2019, Kylie got a tattoo in honor of her daughter Stormi, who was born in February 2018. Another notable tattoo is the numbers "4:43" on the inside of her forearm, representing the time when her daughter was born.
Kylie's collection of body art showcases her personal style, with dainty and meaningful tattoos that are typically tucked away from the public eye. This speaks to her preference for maintaining some aspects of her life private and personal, despite being a well-known figure and celebrity.
With each new addition to her body art, Kylie Jenner continues to demonstrate her love for tattoos and the people close to her. As a fashion and beauty icon, her choice of tattoos and their meanings serve as an inspiration for many, while also reflecting her own life experiences and connections.
Most Notable Tattoos and Their Meanings
Butterfly Tattoos
Kylie Jenner and her ex-boyfriend, Travis Scott, share matching butterfly tattoos on their ankles. These tattoos are believed to symbolize the couple's shared love and commitment towards each other. Butterflies hold a personal meaning for them and also represent the rapper's hit song "Butterfly Effect," which is rumored to be about their relationship.
'Sanity' Tattoo
One of the most talked-about tattoos Kylie Jenner has is the word "Sanity" in its phonetic spelling on her hip in red ink. This tattoo was inked in 2016, and although she has not explicitly revealed the reason behind it, it is speculated that the symbolism behind the tattoo is to serve as a reminder to herself to maintain sanity and balance in her life, especially within the pressures of being in the public eye.
'Stormi' Tattoo
In honor of her daughter, Stormi, Kylie got a tattoo showcasing her name in May 2019. This tattoo showcases the deep love and connection Kylie has with her daughter who she shares with Travis Scott, and emphasizes the importance of family in her life.
'Mary Jo' Tattoo
Kylie Jenner has a tattoo dedicated to her grandmother, Mary Jo. It is a simple red script tattoo on her arm, which shows Kylie's close bond and appreciation for her grandmother. The choice of red ink adds a unique touch to this sentimental tattoo and is symbolic of the deep love and respect she has for her family.
In this section, we've covered the most notable tattoos and their meanings that Kylie Jenner has, including her butterfly tattoos, 'Sanity' tattoo, 'Stormi' tattoo, and 'Mary Jo' tattoo. These tattoos represent her personal connections with family members, lovers, and her own mental well-being.
Tattoo Artists and Collaborators
JonBoy
JonBoy is a well-known tattoo artist based in Los Angeles who has inked various celebrities, including Kylie Jenner. He is recognized for his minimalist and delicate designs, which complement Kylie's preference for small, meaningful tattoos. JonBoy's work on Kylie includes a small heart on her upper arm and the word "sanity" written in red ink.
Bang Bang
Another talented tattoo artist that Kylie Jenner has collaborated with is Bang Bang, who has also worked with other famous personalities. Known for his intricate and creative designs, Bang Bang has contributed to Kylie's growing collection of body art. Some notable tattoos done by Bang Bang on Kylie are a butterfly on her ankle – a matching tattoo with Travis Scott – and the initials "m" and "j" on her finger.
Rafael Valdez
Rafael Valdez is a Los Angeles-based tattoo artist who has added his touch to Kylie Jenner's tattoo collection. Valdez is known for his unique and chic art style, playing an essential role in Kylie's striking tattoos. Some of his work on Kylie includes the phonetic pronunciation of "sanity" written in red ink and the name "Stormi" on her tricep.
Kylie Jenner's various tattoos are a testament to her collaborations with talented artists like JonBoy, Bang Bang, and Rafael Valdez. Each artist brings their unique style and expertise, resulting in a diverse and eye-catching collection of body art for the style icon.
Matching Tattoos with Friends and Family
Jordyn Woods
Kylie Jenner has a special connection with her former best friend, Jordyn Woods. The two got matching tattoos in May 2016, opting for a small "m" written in cursive on the inside of their pinky fingers. The meaning behind this tattoo was never explicitly revealed, but fans speculate it represents their close friendship and loyalty to one another.
Tristan Thompson
As for a tattoo associated with Tristan Thompson, there is no information or evidence that Kylie Jenner has shared any ink related to him.
Anastasia Karanikolaou
Another close friend who shares matching tattoos with Kylie is Anastasia Karanikolaou, also known as "Stassie." They commemorated their friendship by getting tiny matching butterfly tattoos on their ankles. Butterflies can symbolize transformation and personal growth, which may represent the evolution of their friendship over the years.
Travis Scott
Travis Scott, the father of Kylie's daughter, Stormi, seemingly has a permanent place in her life and body art collection. The couple got matching miniature butterfly tattoos on their ankles around the same time as Anastasia Karanikolaou. This matching tattoo may not only symbolize their love for each other but also the arrival of their daughter, who has been associated with the symbol of a butterfly. In addition, Kylie has a small "la" tattoo on her ankle, which is reportedly a nod to Scott's hometown of Los Angeles where they met.
Tattoo Removal and Changes
Kylie Jenner is known for her collection of small and meaningful tattoos. However, there have been instances where she made changes to her existing tattoos or removed them altogether.
One notable change was when Kylie altered a tattoo that was associated with her ex-boyfriend, Tyga. During their relationship, she got a small "t" tattooed on her ankle as a tribute to him. After their breakup, Kylie transformed the "t" into "la", possibly symbolizing Los Angeles, her home city.
In July 2016, Kylie made a small but significant change to one of her existing tattoos. She had the word "sanity" inked on her hip, and later added the word "before" to it. Although the meaning behind the addition is not explicitly known, it's evident that Kylie wished to modify the tattoo to convey a new message.
Kylie is also no stranger to tattoo removal. Although the exact number of removed tattoos is not clear, it's important to acknowledge that celebrities, like anyone else, may choose to remove tattoos for personal reasons or to make room for new ink.
Influence on Fashion and Beauty Industry
Kylie Jenner, the youngest member of the Kardashian family, has undoubtedly made an impact on the fashion and beauty industry. As a beauty mogul at just 24, she has managed to establish a strong presence in the cosmetics industry through her brand, Kylie Cosmetics.
Her journey to becoming a successful businesswoman began with the launch of her famous lip kits in 2015. They were an instant hit and sold out within minutes. Over time, Kylie Cosmetics has expanded beyond lip products, offering a wide range of makeup products and swiftly becoming a household name in the beauty world.
In addition to makeup, Kylie developed a skincare line, Kylie Skin, making her a prominent figure in the skincare industry as well. Her influence on the beauty industry is undeniable, with many other brands releasing their version of the lip kits that started it all.
The Kardashian family, as a whole, has been influential in shaping fashion trends of the 2010s, with each member contributing their unique style. Kylie, in particular, has been a trendsetter when it comes to her fashion choices. As a successful entrepreneur, she often uses her social media platform to inspire and showcase her favorite fashion styles, ultimately impacting her millions of followers.
Kylie's tattoos play a personal and meaningful role in her life, with many of them in small, discreet locations representing significant life events. Her tattoos have prompted fans and followers to get similar, discreet tattoos, further validating her position as a trendsetter.
Comparison with Other Celebrities' Tattoos
Kylie Jenner, the businesswoman and notable member of the Kardashian-Jenner clan from "Keeping Up with the Kardashians," is known for her love of body art. She currently has nine tattoos, with some being dedicated to her loved ones, such as her daughter Stormi, or commemorating important life events. While her tattoos are mostly small and discreet, they often hold significant meaning.
When comparing Kylie's tattoos to other celebrities, such as Rihanna and Selena Gomez, there are some similarities and differences. Rihanna is a prominent figure in the world of celebrity tattoos, boasting over 20 pieces of body art. Both Kylie and Rihanna share a preference for black ink as the predominant color in their designs. However, Rihanna's tattoos are more elaborate in size and placement, such as her sprawling hand tattoo and iconic chest piece featuring the goddess Isis.
On the other hand, Selena Gomez, like Kylie, favors smaller, more delicate tattoos. To date, Selena has around 15 tattoos, many of which also have personal significance. Both ladies have tattoos dedicated to someone special in their lives – with Selena having a tattoo dedicated to her friend Francia Raisa, who gave her a kidney. Kylie also shares matching tattoos with important people in her life, such as her former best friend Jordyn Woods and current boyfriend Travis Scott.
In the Kardashian-Jenner family, other members like Kendall Jenner also possess body art. Kendall has a few inkings herself, mostly small and minimalistic in design. The sisters share a similar taste in tattoos, with both opting for subtle pieces that carry sentimental value.
Comparing Kylie to these celebrities and her own family, it is evident that she is part of a wider trend among young public figures who prefer dainty and meaningful tattoos over larger, more ostentatious designs.