---
Realistic Dark Tattoo Ideas
Pattern-Based Dark Tattoo Ideas
Surrealistic Dark Tattoo Ideas
---
Where Should You Place Your Dark Tattoo Idea?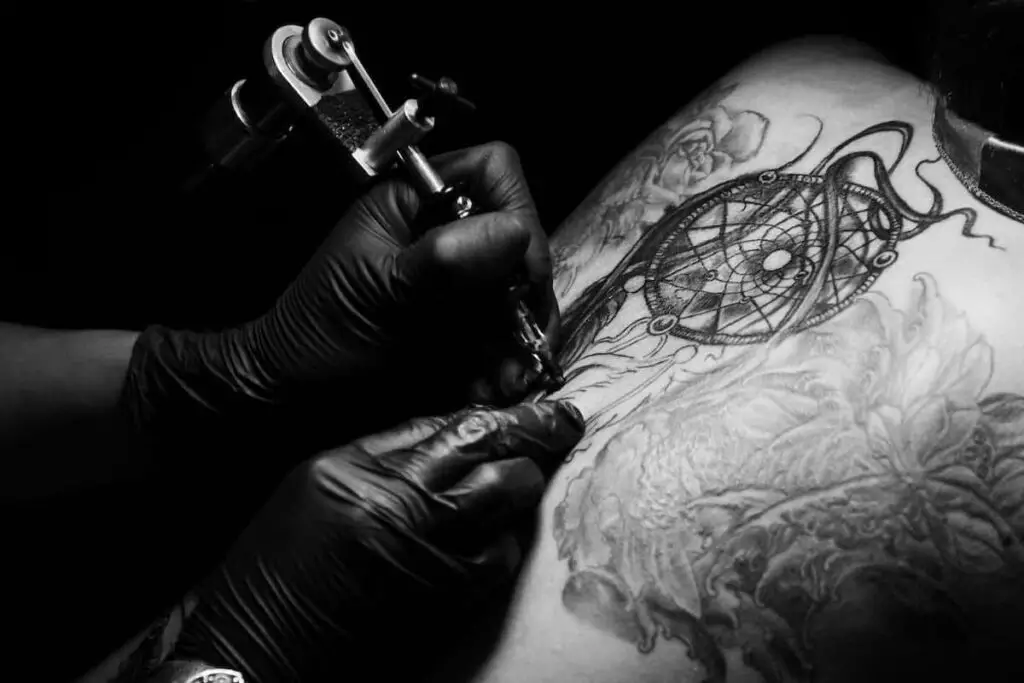 Figuring out where to place your dark tattoo is essential to the look and feel you want to be portrayed. Some places accentuate dark tattoos better than others. With that in mind, consider placing it in any of the following places.
Back
Pros:
This is a large canvas area, allowing for more intricate details and large sections of saturated ink
The back can usually take saturated ink well as there aren't many creases or shallow bones other than the spine
It's easily coverable
Cons:
Any tattoos on or near the spine can be quite painful
They take multiple sessions because of the size
Forearm
Pros:
You can see it every day if you want to, and it's an easy spot to showcase
The curving of your arm could help with depth, helping to create a dark abyssal look in the background
This area usually isn't too painful because the skin is a little thicker than other areas of your arm
Cons:
It might look warped at certain angles due to movement
It's a tough healing spot due to constant use
Chest
Pros:
This is a huge statement area for dark tattoo ideas that will turn some heads
It's a large canvas area, which is great for small details
The dark areas of the tattoo will pop from far away
Cons:
It can be painful, especially where your sternum is
You can't always show it off
Thigh
Pros:
Depending on your body, it's usually a large canvas area
It's less painful compared to other areas of the body due to thicker skin
The curving can help with depth relating to dark tattoo ideas
Cons:
It can change appearance as you age due to loss of muscle mass
Unless you wear shorts all the time, you won't be able to display your dark tattoo often
---
FAQs
What is a dark tattoo?
A dark tattoo is a type of tattoo that focuses solely on using black ink. It uses dark saturated areas to create depth and an eye-catching appeal. They combine this with other techniques like shading, stippling, cross-hatching, and more to create dark shadows.
What is the dark tattoo style called?
The dark tattoo style is also known as black work. This is because it exclusively uses black ink and focuses on the heavy use of this ink color. In color psychology, black represents boldness, power, and mystery, among other things.
Do black tattoos last longer than color?
Yes, black tattoos typically last longer than color tattoos. This is due to the dark pigmentation, which takes longer to fade.
However, remember that the healing process is essential in how quickly your tattoo fades. Wash it multiple times a day to let it heal properly. Then use quality tattoo aftercare products to keep it moisturized until it heals completely. Incorrect healing can lead to desaturated color spots.
---
Wrapping Up Dark Tattoo Ideas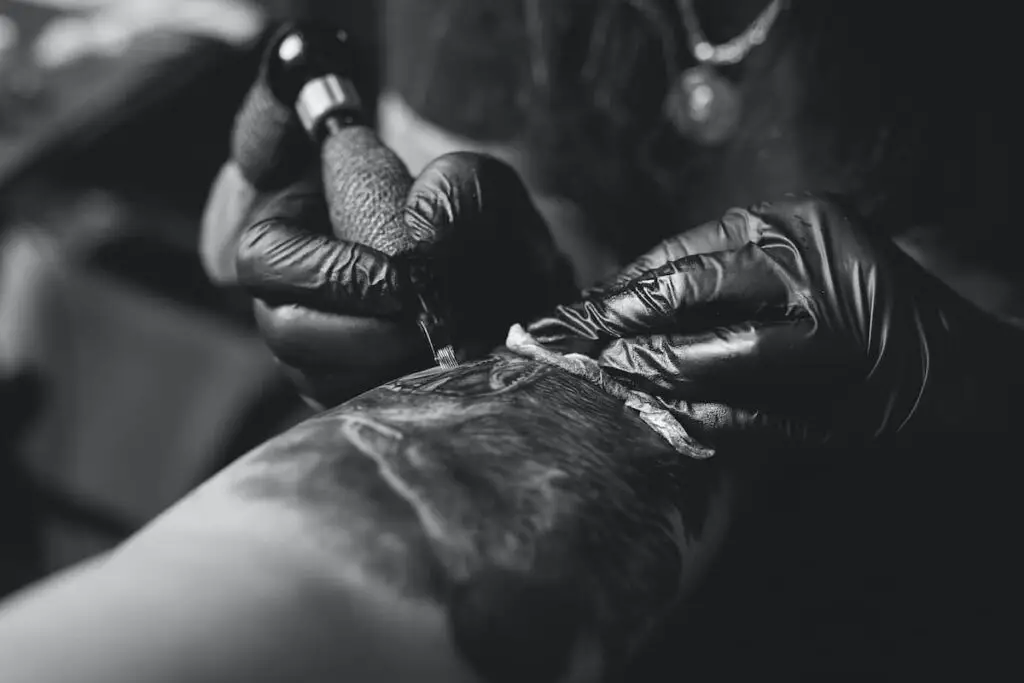 Dark tattoos are an excellent addition to your body as they are bold, beautiful, and typically intricately designed. So, get brainstorming and use these dark tattoo ideas as inspiration for your next piece of permanent body art!
Do you need more tattoo design ideas? Check out our Tattoo Ideas page for more inspiration!