---
How to Choose The Best Tattoo Ointment
Choosing the best ointment for your tattoo can be challenging, especially with the daunting number of products out there marketed toward tattoo aftercare. There are a few factors you'll want to consider while choosing the best ointment for your ink.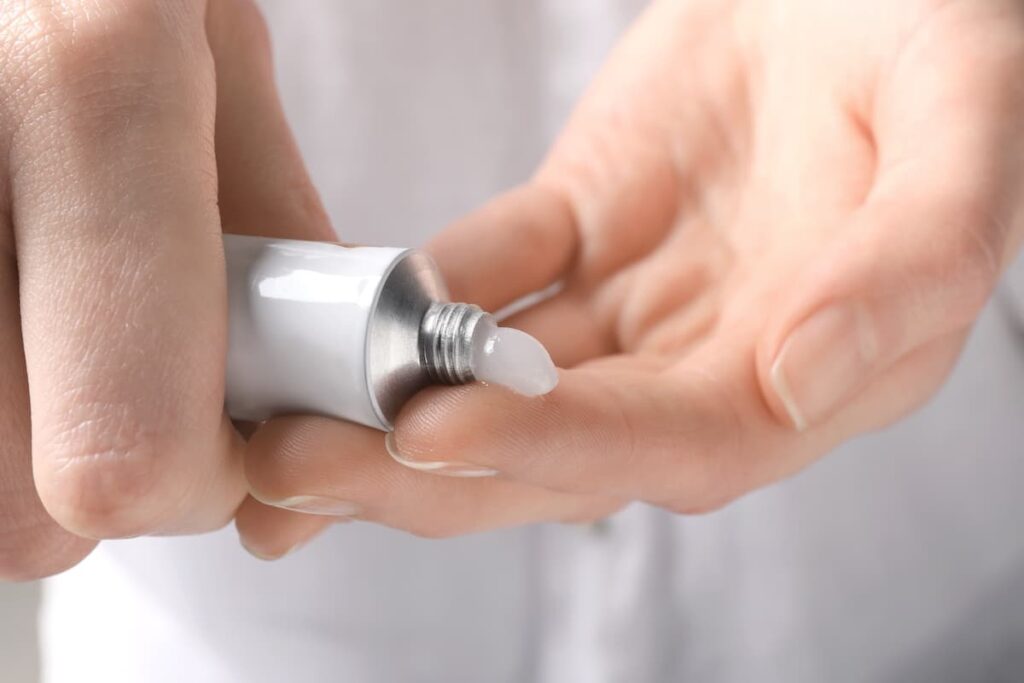 What to Consider
Ingredients
If you just had your ink done, you'll want to use an ointment that helps heal your tattooed skin. Since tattoo needles puncture the skin, you should treat your new tattoo as if it were an open wound. This means choosing products that are free of harsh chemicals and rich in vitamins and antioxidants and other naturally-derived ingredients with anti-inflammatory healing properties.
You should avoid any ointments with fragrances, alcohol, or dyes for best results. All-natural, organic products usually don't contain synthetics and chemicals that may cause your newly inked skin to become irritated or itchy.
Fragrance-Free
Although some popular brands of tattoo ointment contain fragrances, you should typically avoid fragrances, especially artificial scents, whenever possible. Unless the ointment has a fragrance that you know is safe for your skin, steer clear. Instead, look for fragrance-free tattoo ointments.
Lotion VS Ointment
The biggest difference in lotion is how heavy the formula is as it's applied to the skin. Lotions are more spreadable and breathable than ointments, but tattooed skin has unique moisturizing requirements while it heals so it's vital to choose the best formula for the stage of healing.
The thicker viscosity of ointment is necessary right after getting a tattoo because it infuses moisture into your skin as it dries out from damage from the tattoo needle. The thickness of the ointment prevents bacteria from crossing your skin's barrier, protecting it from infection, which is crucial in the first few days after getting new ink.
Just be sure to only apply a thin layer of ointment to your tattoo regularly throughout the day, rather than globbing on a thick layer all at once so your skin can breathe.
Safe for Sensitive Skin
When choosing the best tattoo ointment for your skin, look for a gentle formula that allows your skin to retain moisture while restoring the skin barrier. Generally, these formulas contain things like vitamin E and calendula, as well as anti-inflammatory ingredients like sunflower, olive oil, or beeswax.
Ointments containing panthenol, a skin-rejuvenating, moisturizing, and elasticizing ingredient that keeps your skin moisturized throughout the day, are excellent for sensitive skin. It also works as a barrier to keep infection at bay.
Avoid products with alcohol or other common irritants such as parabens or fragrances to avoid allergic reactions and possible infections as your tattoo heals.
Packaging
When it comes to an ointment, you don't want a product you have continuously dipped your hands into, unless you have no other options, because these can develop bacteria. Instead, look for an ointment with a dispenser, or one that comes in a squeezable tube.
If you do use a product that you dip your hands into, just make sure to wash your hands thoroughly before using the ointment to prevent the spread of germs and bacteria.
---
Wrapping Up the Best Tattoo Ointments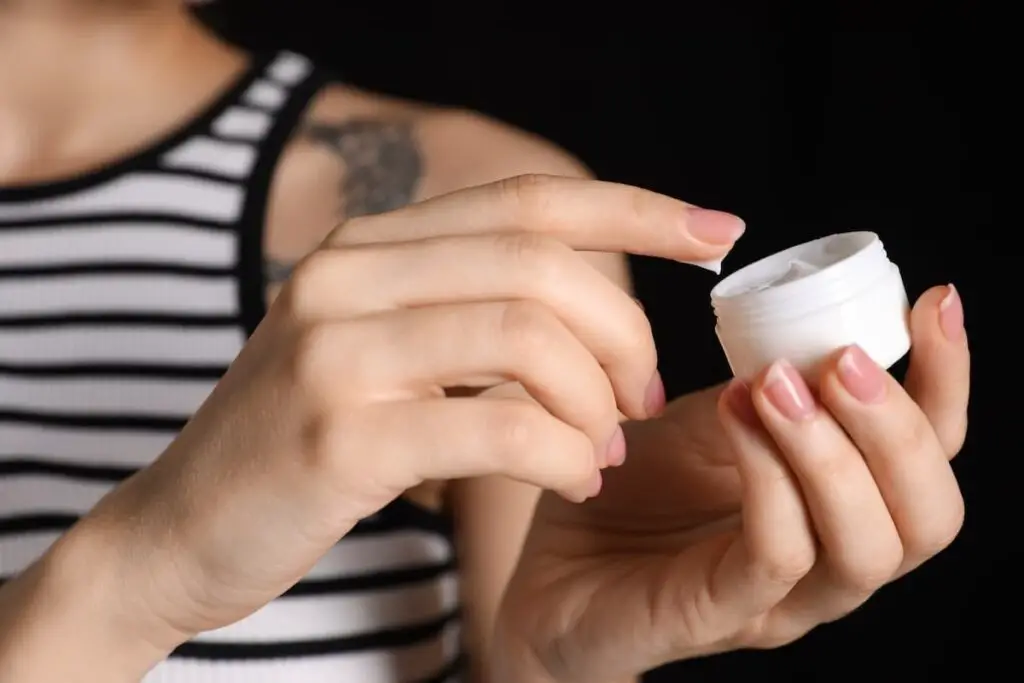 Taking care of your new ink is a crucial part of the healing process. Ointments help your tattooed skin retain moisture, which prevents scabbing and itchiness.
Whether you have a smaller intricate design or a large tattoo with vibrant colors, we hope this guide has helped you choose the best tattoo ointment for your skin.
Now that you've found the right ointment for your ink, check out our Best Tattoo Aftercare post for more helpful tips and tricks for top-notch care of your tattoos.