Dandelion tattoos are gaining popularity in many places and their meaning varies depending on the design and personal touches.
If you are looking for the perfect dandelion tattoo, but don't know what design to get, you have come to the right place!
These tattoos can symbolize new beginnings, resilience, bravery, and freedom. Adding personal touches, like, names, initials, or quotes, to a dandelion tattoo give you the potential for your tattoo to mean anything you want.
From simplistic black ink designs to abstract watercolor designs, this list of 21 best dandelion tattoo designs has something everyone will enjoy.
For inspiration on styles and the significance of dandelion tattoos, keep reading!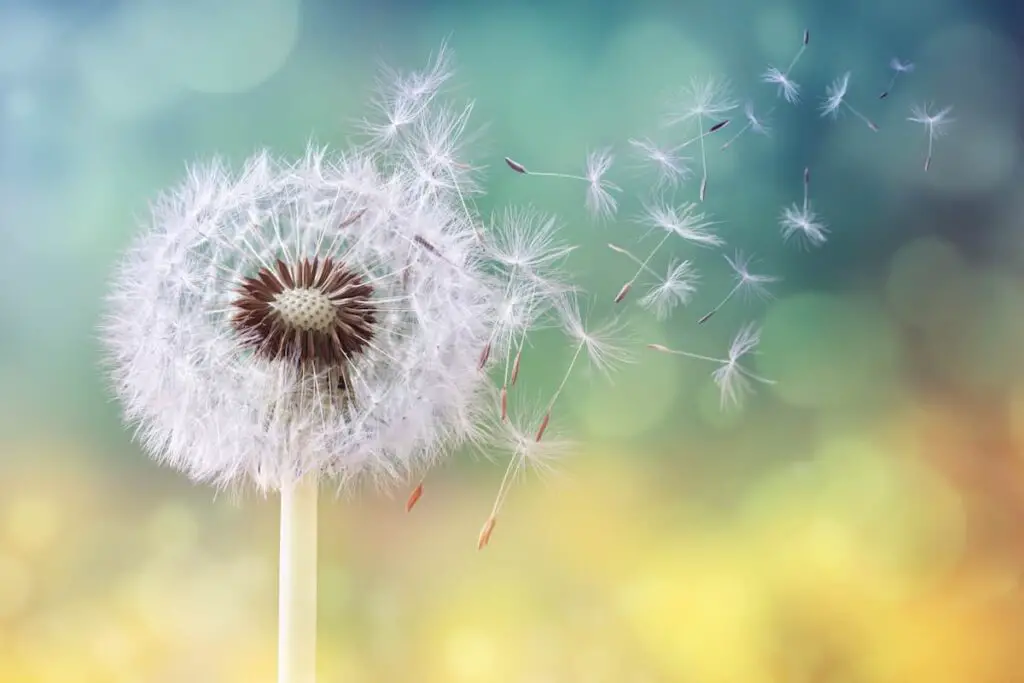 ---
Color Inspiration
Yellow Dandelion Tattoo
This yellow dandelion tattoo design has a summery, happy vibe that cheers you up as soon as you see it! Featuring beautiful yellow flowers and vibrant green leaves and stem, this design is intricate and elegant. The greens, browns, and yellows accentuate one another flawlessly.
This tattoo represents warmth, positivity, and youthfulness and it is one of the most popular styles of dandelion tattoo. It is a great design for anyone looking to get a dandelion tattoo with cheerful colors, as well as anyone who radiates light and happiness.
To make this design your own you can add a personal touch, like a quote or date.
Yellow Dandelion Bouquet Tattoo
The line work on this dandelion bouquet is impressive and gives this tattoo a three-dimensional feel like you can reach out and grab the bouquet by its roots.
The yellows and greens of this tattoo blend well to create a masterpiece full of detail. The flower petals, leaves, and stems of the dandelions are impeccably drawn and bring the design to life vibrantly.
Small Yellow Dandelion Flower Tattoo
This small colorful dandelion tattoo style is a great choice for anyone looking to get a simplistic design that radiates warmth and happiness.
The detail that went into this tattoo is incredible. The single dandelion bloom is simple enough that anything can be added to it for an extra personal touch.
---
Watercolor Dandelion Tattoos
Watercolor tattoos are increasingly popular and for great reason! The colors are beautifully blended into a frame-worthy masterpiece. Initials can easily be incorporated into this type of tattoo to further personalize it.
Warm Hues Dandelion
The calming blue tones provide a cooling effect for the warm red-orange tones of this abstract dandelion tattoo.
Cool Blue Tones Dandelion
The different shades of blue/teal of this design are reminiscent of raindrops dripping from the seeds of a mature dandelion.
Colorful Modern Dandelion
The way the seeds fly from this watercolor dandelion tattoo is whimsical, almost musical. The shading and linework in this abstract design bring it to life.
---
More Colorful Dandelion Tattoos
Intricate Dandelion Tattoo
This intricately designed dandelion tattoo uses reds and blues which can be interpreted as night and day, considering reds are used on one side and blues are used on the other. It could also be interpreted as a symbol of our differences. The beauty remains in each color.
The shading technique contrasted with the white ink brings this tattoo to life, with the colorful birds representing one's freedom to fly away in the wind with the seeds of a dandelion.
Colorful Dandelion Tattoo with Birds
This medium-sized design is a beautiful reminder to never stop dreaming! The purples, pinks, and blues have a calming effect that will soothe you every time you look at them.
The colorful seeds of the dandelion fly away and morph into birds, signifying the importance of following your dreams no matter how far out of reach they may seem.
This tattoo can also represent the childlike idea of making a wish and blowing the seeds of a dandelion into the wind for it to come true.
Colorful Dandelion Tattoo with Hearts and Quote
This colorful design reminds us to spread love and be the change we want to see in the world.
This tattoo features a bouquet of dandelions with hearts at the tips, lavender, and a tulip tied together with a watercolor-esque pink bow.
---
Traditional Styles
Simple Dandelion Tattoo with Birds
This simplistic dandelion design with birds is the perfect ankle tattoo. The plain black linework is elegantly drawn.
The seeds of the dandelion are flying off and turning into birds, which can signify the circle of life. It can easily be personalized by adding whatever you want!
Minimalist Dandelion Tattoo
It does not get any more simple than this minimalist dandelion tattoo!
Featuring fine-lined dandelion seeds being blown from the stem in the wind, this design makes for a good wrist tattoo. Add your own touches to personalize this tattoo.
Small Dandelion Tattoo
Small tattoos are popular for people who want a design that can be easily hidden.
This small dandelion tattoo is so delicate it looks like the stem might snap in half if you touch it, which gives it a nice touch of realism. Featuring a single dandelion, the line work on this design is truly remarkable.
---
Blackwork Ideas
Dandelion Tattoo with Quote
This bold design features a swirly dandelion stem with a lovely quote along it, and the seeds being blown away in the wind. The seeds' transition into birds signifies freedom and letting go.
The quote can be switched out for something more personal for you, or just added to with initials, colors, or pretty much anything!
Large Dandelion Tattoo
The detail and shading on this large dandelion tattoo are breathtaking!
Featuring smoke swirling around a dandelion, taking the seeds of the flower with it. The line work on the dandelion seeds in this design is phenomenal and so delicate.
This design can go on your forearm, shoulder, thigh, or calf, depending on how visible you want it to be to others. Considering it is a larger design, it will be harder to keep hidden from view than one of the smaller designs on this list.
Black and Grey Dandelion Tattoo
This unique design incorporates a great deal of detail into the petals of the dandelion and the leaves add an autumn vibe to this dandelion tattoo.
The black and grey tattoo is medium-sized, so it is important to consider the best placement for this design.
For a personal touch on this design, three names, dates, or initials can be placed along the stems of the dandelions.
Dandelion Tattoo with Black and White Butterflies
The artist of this large dandelion tattoo incorporates incredible detail into the butterflies, flawlessly shading the wings. The shading technique on the dandelion is impressive!
This tattoo design has a spring vibe as if all the insects have just started coming out again, pollinating dandelions and other plants.
Dandelions with butterflies may symbolize starting over or the start of a new season in your life.
---
Other Ideas for Dandelion Tattoos
Simplistic Dandelion Tattoo
This unembellished design features impeccably drawn fine lines, shaded leaves, and straight, single lines for the stem and seeds of the dandelion.
It is a good dandelion tattoo for the forearm or shoulder, seeing how it is a long design that will need a long space on the skin. Anything can be incorporated into this tattoo to personalize it.
Blown Dandelion Tattoo
This blown dandelion tattoo is remarkable! The detail that went into the design is amazing. It has a whimsical, almost dreamy vibe that instantly calms.
These designs are popular designs because it represents a wish that comes true as the seeds are blown from the stem.
This tattoo can be personalized in any way. It is best for a medium-sized area of the body, like the calf.
Fine Line Dandelion Tattoo with Quote
This fine-line dandelion tattoo is highlighted by streaks of white that contrast the black ink to create an elegant three-dimensional style. The artist illustrates the essence of the wind as it blows away the dandelion seeds on one of the two flowers.
The quote nicely accentuates the tattoo design, reminding us to let go of our troubles.
Colorful Shoulder Blade Dandelion Tattoo
This whimsical design incorporates vibrant colors and amazing shading transforming a scar into an intricate dandelion tattoo.
This tattoo could represent a new beginning, letting go of your troubles, or just being free. The wind blows through the colorful seeds of the dandelion, transitioning into birds flying into the distance.
Adding a personal touch to this tattoo is easy! There is plenty of room for quotes, names, initials, dates, or whatever else you want to commemorate.
Shoulder Dandelion Tattoo with Dragonflies
This dandelion design is large and fits nicely on the shoulder. It could also be placed on the thigh or calf if you prefer.
It features touches of color, detailed linework, and phenomenal shading. The dandelion is the main feature, with other elements of nature complementing it – leaves, and insects.
A tattoo of dandelions with dragonflies can symbolize transformation, rebirth, and good luck.
---
Placement Ideas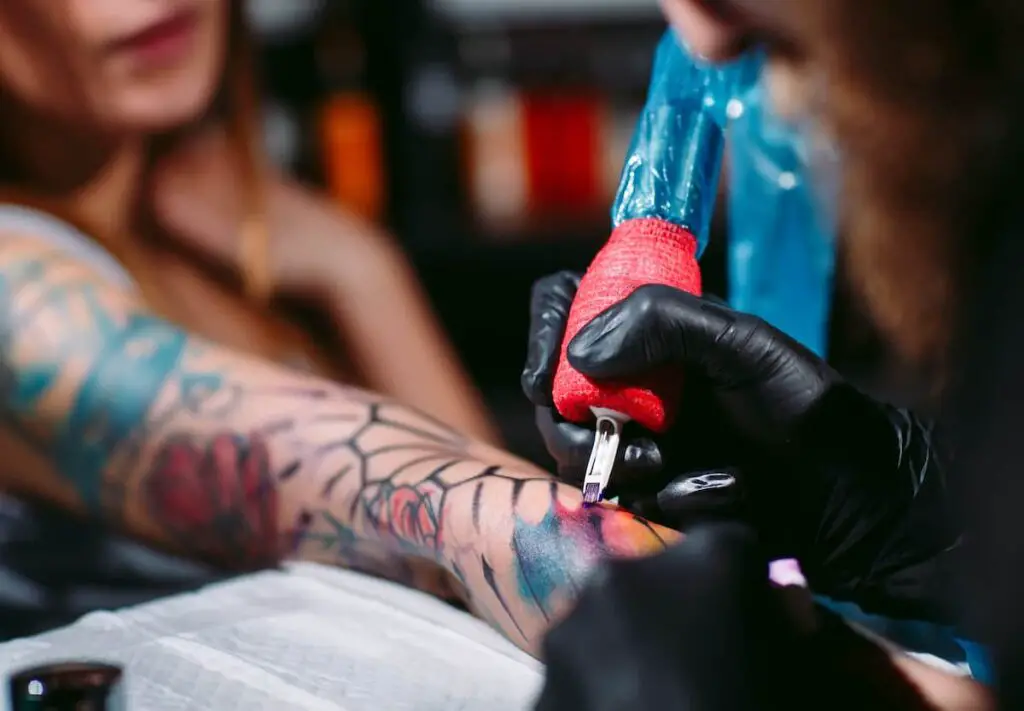 A dandelion tattoo can go anywhere, but the best placement depends on the size of the design and if you want to show off the tattoo or keep it to yourself.
For a large or intricate tattoo, the best placements are the back and shoulder blade areas, shoulder, thigh, or calf. These areas provide a wide open area of the skin for the artist to work their magic.
Small dandelion tattoos can be placed literally anywhere. Some popular areas to put a small design are behind the ear, the ankle, the collarbone, and the fingers. The smaller the tattoo, the easier it is to hide.
---
Inspired for Your Dandelion Tattoo?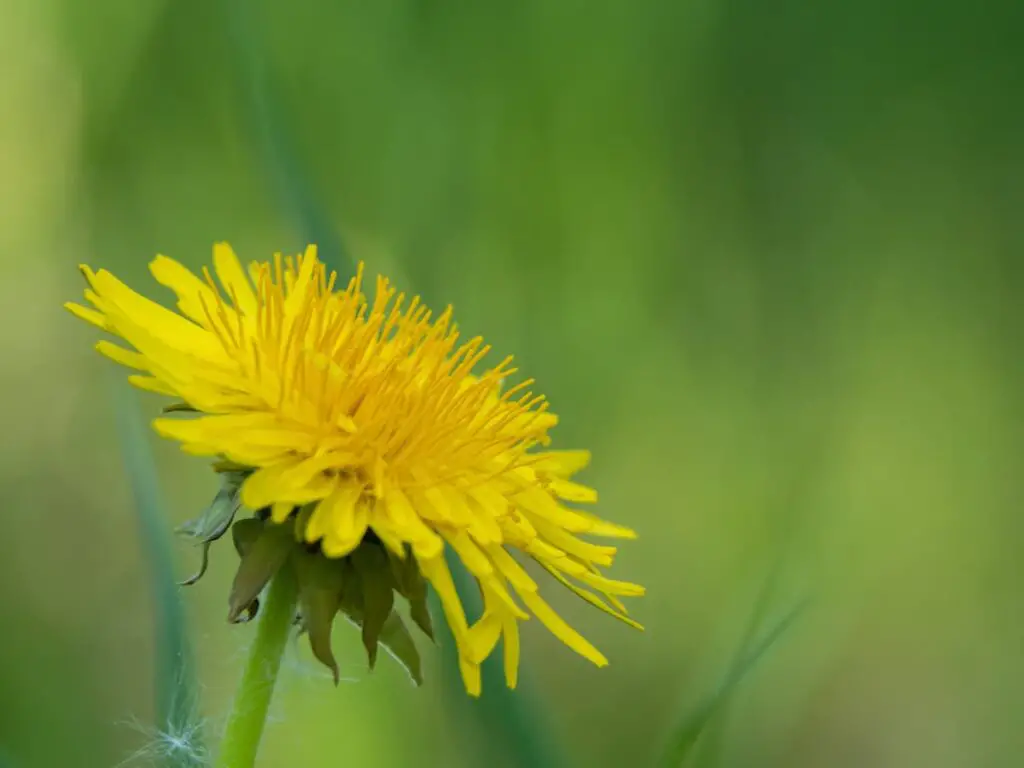 We hope these dandelion tattoo ideas inspire you to get creative with your own dandelion tattoo design! Whether you prefer traditional tattoos or colorful and intricate designs, a dandelion tattoo uniquely expresses who you are.
For more tattoo ideas and inspiration, check out our other Tattoo Ideas posts.