Midland, Texas, is home to a variety of talented tattoo artists who create exceptional body art in their diverse and inviting studios. Whether you're seeking traditional or modern tattoo designs, these shops have experienced stylists to help you find the perfect piece to suit your style and personality.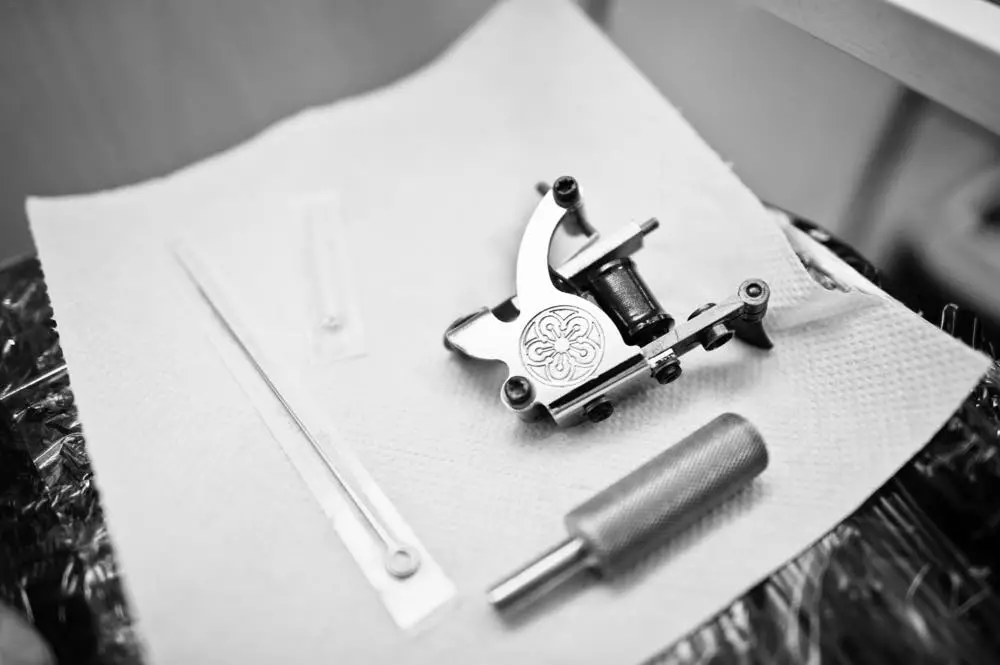 Among the top-rated tattoo shops in Midland are Holy Grail Tattoo, Black Cat Tattoo Company, and Good Faith Tattoo Studio. Each studio boasts skilled artists, exceptional customer service, and a commitment to providing a comfortable and clean environment for their clients. As you explore these reputable establishments, expect to find friendly, professional artists who understand the importance of your tattoo journey and work diligently to achieve your desired results.
By visiting these Midland tattoo shops, you can rest assured that you'll be in the hands of skilled professionals who will listen to your needs and preferences. All artists are dedicated to providing exceptional quality body art while adhering to strict health and safety guidelines, ensuring that your tattoo experience is top-notch and one to remember.
Top-Rated Midland Tattoo Shops
If you're in Midland and looking for top-notch tattoo shops, you've come to the right place. We've gathered a list of some of the best tattoo parlors in the area, all with stellar reviews on Yelp.
Top Shops on Yelp
Holy Grail Tattoo – Located at 912 South Garfield Street, this well-established shop boasts over 100 positive reviews. Their experienced tattoo stylists specialize in both traditional and modern designs, ensuring a wide variety of options for their clientele. They take pride in their work and it shows through their excellent track record.

Black Ball Tattoo – Situated at 3126 Jefferson Ave, this state-of-the-art studio features Bloodborne Pathogen Certified and licensed artists. Committed to client satisfaction and safety, they use only the best single-use needles and pigments. Known for their diverse skill set and passion, Black Ball Tattoo caters to almost any style preference.

High Society Private Tattoo Studio – Offering a unique private experience, this studio at Midland is home to talented artist Luis Guerrero. They welcome all styles, with specialties in Japanese, hand-drawn Polynesian, and bold traditional tattoos. While appointments are preferred for larger tattoos, they also accept walk-ins.
When searching for the perfect Midland tattoo shop, make sure to consider these top-rated studios on Yelp. Their dedication to quality, safety, and expertise guarantees an exceptional tattoo experience.
Tattoo Styles and Specialties
Midland's tattoo shops offer a variety of styles and specialties in the world of tattoos. In this section, we will focus on the traditional tattoos offered in the Midland area.
Traditional Tattoos
Traditional tattoos, also known as old school or classic tattoos, have made a significant impact on the tattoo industry for many years and continue to gain popularity. These tattoos typically feature bold black lines, bright colors, and iconic imagery such as anchors, roses, skulls, and nautical designs.
High Society Private Tattoo Studio is one tattoo shop in Midland that offers traditional tattoo styles. The studio, owned and operated by Luis Guerrero, a Midland-born artist, specializes in Japanese, hand-drawn Polynesian, and bold traditional tattoos. High Society ensures that their clients receive quality work from an experienced and skilled tattoo artist.
Another shop offering traditional tattoos in Midland is Holy Grail Tattoo. With a team of experienced tattoo stylists, they create both classic and modern tattoo designs, making it a perfect place for those looking to get a traditional tattoo. They have been successful in providing unique and eye-catching tattoo designs to their clients for years.
Finally, The Company Ink Tattoo Studio in Midland has received high praise for its beautiful results and amazing sleeves, particularly in the traditional tattoo style. Their walk-in friendly environment and quality workmanship make them a go-to destination for those interested in traditional tattoos.
Finding the Right Tattoo Artist
Personal Referrals
One of the best ways to find a skilled tattoo artist is through personal referrals. Talk to your friends, family, or coworkers who have tattoos and ask them about their experiences with local artists in Midland. People are often eager to share their stories and recommendations, so this can be a valuable source of information. In addition, you can inquire about the cleanliness of the shop, the artist's attention to detail, and the overall customer experience.
Portfolio Evaluation
Another essential aspect of finding a reliable tattoo artist is evaluating their portfolio. Most tattoo artists have a collection of photos showcasing their previous work, either in a physical book at their shop, on their website, or on social media platforms like Instagram. When examining portfolios, focus on the following factors:
Style: Ensure the artist's style aligns with your vision for your tattoo. Different artists specialize in various styles, such as traditional, neo-traditional, realism, or watercolor.
Consistency: Assess the consistency of the artist's work. They should demonstrate a high level of skill and artistry across their portfolio.
Attention to detail: Look for intricate designs and high-quality line work. Make sure that the artist shows strong attention to detail in their previous tattoos.
Healing: If possible, try to find photos of healed tattoos in the artist's portfolio. This can provide insight into how well their work will look after your tattoo has healed.
Remember, a confident and knowledgeable tattoo artist will have a well-maintained portfolio to demonstrate their expertise. Taking the time to research and evaluate potential artists can ensure you receive a tattoo you'll be proud to show off.
Piercing Services
Piercing Shops in Midland
Midland, Texas, is home to a variety of tattoo and piercing shops that offer top-notch services. If you're looking for a quality piercing experience, here are some establishments you can consider.
Black Cat Tattoo Company is a well-established shop that offers both tattoo and piercing services. It has gained a strong reputation through fast responses and a commitment to superior customer service. At Black Cat, you will find experienced professionals that take pride in their precise and hygienic piercing methods.
Another popular choice for piercing services in Midland is Uprock. This shop has been praised for providing excellent piercing services, along with helpful aftercare recommendations. Customers who have chosen Uprock for their piercings testify to the skillful staff and high-end equipment used at this establishment.
Good Faith Tattoo Studio is also a reputable option for those in search of Midland piercing services. This studio offers both tattoo and piercing services and is known for employing talented artists who prioritize customer satisfaction. When you decide to get a piercing at Good Faith Tattoo Studio, you are guaranteed to receive a memorable and satisfying experience.
If you are looking for a welcoming and professional environment in Midland, Texas, The Company Ink Tattoo Studio could be your go-to destination. This shop focuses on providing exceptional customer service and aims to make every client feel like family. With a skilled team of artists, this studio is a reliable choice for both tattoos and piercings.
Booking Your Appointment
Walk-Ins vs Appointments
When looking for the best tattoo shops in Midland, it's important to consider whether you prefer walk-ins or scheduled appointments. Some shops might prioritize walk-ins, while others may require appointments to ensure proper time and attention for each client.
Walk-ins allow for spontaneity and might be more suitable for smaller or simpler designs. However, availability can be unpredictable, and you may have to wait for an open slot.
Appointments provide a dedicated time for consultations, design, and the tattooing process, offering a more structured experience. This option is recommended for larger or more intricate tattoos, as well as clients who prefer a specific artist.
Contacting the Shop
Before booking an appointment or visiting a walk-in-friendly shop, it's essential to contact the tattoo studio. Here are some common methods of reaching out to shops, helping you secure a spot:
Phone: Most establishments will have a contact number available on their website or social media pages. Calling the shop is often the fastest and most direct method of communication.
Email or Contact Form: Some tattoo shops might prefer email communications or online contact forms. This option allows for more detailed inquiries or attaching reference images for the tattoo design.
Social Media: Many tattoo artists and shops maintain an active presence on social platforms like Instagram and Facebook. Some might accept appointment requests via direct messages or comments.
Remember to ask about their booking process, artist availability, and any preparatory steps you should take before your appointment. This helps ensure a smooth experience and sets you up for a successful tattoo session at one of Midland's top shops.