Henderson, Nevada, is home to various talented tattoo artists and exceptional tattoo shops. These shops draw in both locals and visitors alike with their distinct styles, experienced artists, and clean, professional environments. Whether you're considering your first tattoo or adding to your existing collection, it's crucial to find a shop that prioritizes quality work and exceptional customer service.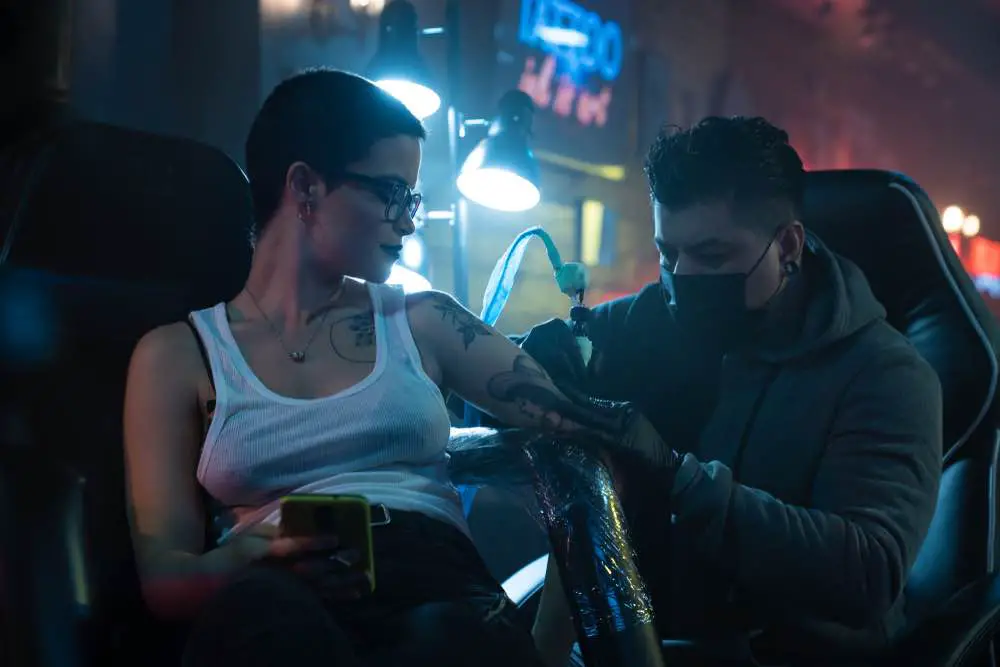 In this article, we will be discussing some of the top tattoo shops in Henderson, NV, offering a diverse range of styles and services to cater to your specific needs. These establishments have been carefully selected based on factors such as customer reviews, ratings, and overall excellence. By choosing one of these highly-recommended shops, you can rest assured that your tattoo experience will be enjoyable, safe, and exceed your expectations.
So, let's explore the world of ink in Henderson, Nevada, and discover the tattoo shops that truly stand out among the rest. Whether you're interested in intricate, custom designs or looking for a specific style, these shops have artists who can cater to your preferences and create the perfect tattoo for you.
Experience and Trust
When searching for a tattoo shop in Henderson, it is essential to prioritize experience and trust as the main factors in making your decision. Experienced tattoo artists have honed their craft over the years, ensuring that your tattoo will be created with precision and skill. Trusting your tattoo artist not only allows for open communication, but also ensures that you feel comfortable throughout the entire process.
One of the most experienced tattoo shops in Henderson is Studio Tattoo, which has been in operation since 1983. With nearly four decades of experience, their artists have built a solid reputation within the community, garnering numerous positive reviews.
As for trust, it is crucial to look for shops with artists who have a great rapport with their clients. HD Tattoos LLC, for example, is highly rated for their knowledge, communication abilities, and overall experience. Their long-standing presence in Henderson demonstrates the level of satisfaction clients have experienced over the years.
To further instill trust in a tattoo shop, many establishments display customer reviews and testimonials that convey past clients' satisfaction with their services. For instance, Freak's Tattoo Emporium has an impressive rating of 4.7 out of 5 stars, showcasing their commitment to providing excellent customer experiences.
Top Henderson Tattoo Shops
Henderson, Nevada is home to a variety of top-rated tattoo shops, each offering unique expertise and styles. In this section, we will cover four highly acclaimed studios in the area: Heart of Thieves Tattoo, Revolt Tattoos, Skin Factory Tattoo, and Heritage Tattoo.
Heart of Thieves Tattoo
Located in the Southeast of Henderson, Heart of Thieves Tattoo is a well-regarded shop where artists are known for their professionalism and creativity. Skilled in various tattoo styles, the team at Heart of Thieves ensures a pleasant experience for their clients by providing clear aftercare instructions and using high-quality inks and equipment. With exceptional attention to detail, you can be confident in receiving a tattoo that meets your artistic visions.
Revolt Tattoos
Revolt Tattoos is another renowned tattoo shop in Henderson, featuring a team of experienced artists with diverse styles. This studio prides itself on maintaining a clean, comfortable, and professional environment, ensuring clients feel at ease during their visit. With a focus on craftsmanship and safety, Revolt Tattoos offers a range of services, including custom designs, cover-ups, and body piercings.
Skin Factory Tattoo
Established in the Anthem neighborhood, Skin Factory Tattoo has repeatedly been praised for their outstanding staff and high-quality work. The skilled artists here are proficient in various styles, from traditional to surreal, ensuring clients can find the right artist for their design. Additionally, Skin Factory Tattoo offers piercing services, making it a one-stop-shop for those looking to enhance their body art in Henderson, Nevada.
Heritage Tattoo
Last but not least, Heritage Tattoo is an esteemed studio known for its artistic talents and dedication to customer satisfaction. With a focus on versatility and creativity, the shop's artists have diverse backgrounds, offering clients a wide range of design options. Heritage Tattoo's sterile and comfortable atmosphere ensures a positive experience, making it a go-to destination for tattoo enthusiasts in Henderson, NV.
Types of Tattooing Services Offered
Henderson is home to several top-notch tattoo shops that specialize in various styles and techniques. These establishments pride themselves on delivering high-quality custom tattoos, ensuring that each client gets a unique and personal piece of body art.
Custom tattoos are a significant focus of many tattoo shops in Henderson. The skilled artists work closely with clients to bring their ideas to life, creating one-of-a-kind designs that fit their preferences and visions. Custom tattoos can range from elaborate, full-color pieces to more subtle shading and intricate details.
A popular tattooing style in Henderson is black and grey ink, which involves using various shades of black, grey, and white to create visually stunning images. This method is suitable for a variety of tattoo genres, such as portraits and realistic designs. Black and grey tattoos have a timeless appeal and are renowned for their precision and ability to mimic the look of a photograph.
In addition to custom designs and black and grey work, many Henderson tattoo shops also offer other specialized tattooing services, such as:
Traditional: characterized by bold lines, bright colors, and iconic imagery, such as roses, skulls, and pin-up girls.
Japanese: incorporating detailed depictions of mythological creatures, vibrant colors, and strong linework.
Dotwork: utilizing patterns and intricate stippling to create visually striking designs and shading.
Henderson tattoo artists are well-versed in various styles and techniques to cater to clients' diverse tattooing preferences. Their expertise, knowledge, and commitment to delivering high-quality work make Henderson an ideal destination for anyone seeking a beautiful and lasting piece of body art.
Piercing Services
In Henderson, Nevada, there are several reputable tattoo shops that also offer professional piercing services. One of the top-rated shops for piercings is Skin Factory Tattoo, well-known for their quick response and quality service. The staff, including skilled piercer Sammi, are experienced in various types of piercings, ensuring a comfortable and safe experience for clients.
Another excellent option for piercing services in Henderson is Heart Of Thieves Tattoo & Body Piercing. This shop offers an extensive range of body piercing options and showcases a clean and well-maintained environment. With attention to detail and a committed staff, Heart of Thieves is an ideal spot for first-time or experienced clients.
Seven Piercing Studio is also a popular choice among piercing enthusiasts in Henderson. Here, visitors can find a dedicated team of piercers with experience in a wide array of piercing types, including the much sought after nipple piercing. This studio has a reputation for quality service and customer satisfaction.
When searching for piercing services in Henderson, it is essential to find a shop that prioritizes cleanliness, skilled staff, and a welcoming atmosphere. The above-mentioned shops, such as Skin Factory Tattoo, Heart of Thieves Tattoo & Body Piercing, and Seven Piercing Studio, are perfect examples of establishments that meet these criteria. By choosing one of these reliable shops, visitors can feel confident and knowledgeable about their piercing experience, ensuring a positive outcome.
Permanent Makeup Services
In Henderson, NV, there are several highly rated tattoo shops that specialize in permanent makeup services. These services include microblading, eyebrow tattooing, and lip blush tattooing. Offering a variety of techniques and styles, these establishments cater to clients' needs with skill and precision.
One of the top-rated shops in Henderson for permanent makeup is Mila Aesthetics. This establishment is recognized for its expertise in microblading and eyebrow tattooing, ensuring a natural and harmonious look. Mila Aesthetics places a strong emphasis on client satisfaction and safety, with licensed professionals providing the services.
For those seeking lip blush tattoo services, Maya Permanent Makeup Clinic is another highly recommended shop in the area. This clinic prides itself on creating soft, natural-looking enhancements to the lips, offering a range of shades and tints to suit different preferences.
In addition to these specialized shops, many general tattoo parlors in Henderson also offer permanent makeup services. Among these, Skin Factory Tattoo and Downtown Tattoo rank highly for their skill, professionalism, and customer satisfaction. Both shops have established local reputations for their broad expertise in tattoo art, which extends to permanent makeup techniques.
When looking for high-quality permanent makeup services in Henderson, NV, it's important to consider both specialized establishments such as Mila Aesthetics and Maya Permanent Makeup Clinic, as well as general tattoo shops like Skin Factory Tattoo and Downtown Tattoo. Henderson is home to a range of talented and well-reviewed artists, ensuring an exceptional experience for anyone seeking these services.
Studio Facilities and Atmosphere
Studio Tattoo is a family-owned and operated tattoo shop in Henderson, NV that provides top-notch tattooing services. With its exposed stone and vault at the reception, the environment elicits a warm and friendly ambiance for both clients and artists alike.
This Henderson tattoo parlor sets itself apart with its bright and open atmosphere. The appointment-only scheduling policy ensures minimal waiting time and enables a fun, comfortable tattoo experience for clients. Studio Tattoo is passionate about the art of skin illustration and fostering a community of tattoo enthusiasts.
Though located in Henderson, Studio Tattoo is easily accessible from Las Vegas via a short drive. Clients from nearby areas, including Las Vegas, can expect the same high-quality workmanship that local residents enjoy. The establishment strives to become one of the go-to Henderson and Las Vegas tattoo studios.
Some popular tattoo shops in the strip in Las Vegas may charge significantly higher prices for their services. In contrast, Studio Tattoo in Henderson offers competitive rates and focuses on delivering the best possible experience to its clients. This makes it an excellent alternative destination for people searching for tattoo studios in the region.
One key factor contributing to the appeal of Studio Tattoo is its team of well-experienced tattoo artists, adept at bringing clients' tattoo ideas to life. Clients can expect professionalism and creativity from the artists, ensuring that their tattoos are precisely crafted to meet their expectations.
Appointment and Cost Information
When visiting the best tattoo shops in Henderson, it's important to know about appointment and cost information. Many tattoo shops prefer that clients book appointments in advance, either by phone or online. This allows the artists to properly prepare for the tattoo session and ensure they have adequate time to devote to each client's artwork.
The cost of a tattoo in Henderson tattoo shops can vary depending on factors such as the size, complexity, and location of the tattoo, as well as the experience level of the tattoo artist. It's common for shops to have a minimum price for tattoos, typically starting at around $100. For example, at Skin Factory Tattoo, all tattoos start at a minimum of $100.
At some shops, specific types of tattoos might have a specific starting price. In the case of lettering or script tattoos, the starting price could be approximately $120. It's best to discuss your design idea and budget with your chosen tattoo artist to get a more accurate estimate before getting inked.
Here are a few key points to remember regarding appointments and costs at Henderson tattoo shops:
Book appointments in advance by phone or online
Tattoo costs can vary depending on size, complexity, and artist experience
Minimum prices often start at around $100
Certain tattoo styles may have specific starting prices, such as $120 for lettering or script
Keep these important factors in mind as you plan your visit to a Henderson tattoo shop, and remember to choose a reputable and highly-rated location to ensure a safe and positive experience.
Ratings and Reputation
When it comes to the best-rated tattoo shops in Henderson, NV, there are a few well-regarded establishments reflecting high ratings and postive feedback from clients. These shops not only provide excellent service, but they also have some of the best tattoo artists in the area.
Skin Factory Tattoo is one such place that boasts a 12/10 rating, as mentioned by clients, particularly for piercings with Michael. The knowledgeable and professional approach of the artists at this shop contributes to its reputation. Located in the Anthem area, it provides both tattooing and piercing services to its clients.
Another popular option is Heart of Thieves Tattoo & Body Piercing, situated in the Southeast area. It has a solid reputation with clients recommending its tattooing, piercing, and jewelry services. With 64 ratings on Yelp, this tattoo shop is highly praised for its friendly staff and talented artists.
Studio Tattoo has been around since 1983 and is located at 1439 North Boulder Highway, Suite B. It has a 4.7 (out of 5) rating based on 113 reviews and offers a range of services like tattoos and piercings. Apart from its long-standing presence in the city, clients appreciate the shop's flexible working hours, which extend from 1 pm to 9 pm on weekdays and 1pm to 11pm on weekends, with Sunday hours running from 1pm to 6pm.
Finally, another well-rated tattoo shop on BestProsInTown list is Cosmetic Ink Academy, LLC with a 5-star rating based on 29 votes. Located at 4141 6th Avenue in Tacoma, this establishment is appreciated for its professional staff and quality service.
From these ratings, it's clear that Henderson, NV, has its fair share of talented tattoo artists contributing to the overall reputation of these popular shops. Clients searching for the best tattoo experience in Henderson can expect a high level of service, professional knowledge, and impressive artistry from these establishments.