Corpus Christi, a beautiful coastal city in Texas, boasts an eclectic and thriving tattoo scene. With numerous talented artists and a variety of tattoo shops to choose from, finding the perfect tattoo in this city is an exciting journey. In this article, we will share some of the top tattoo shops in Corpus Christi, ensuring that you can trust the talent and skill of the artists, while also enjoying a clean and welcoming environment.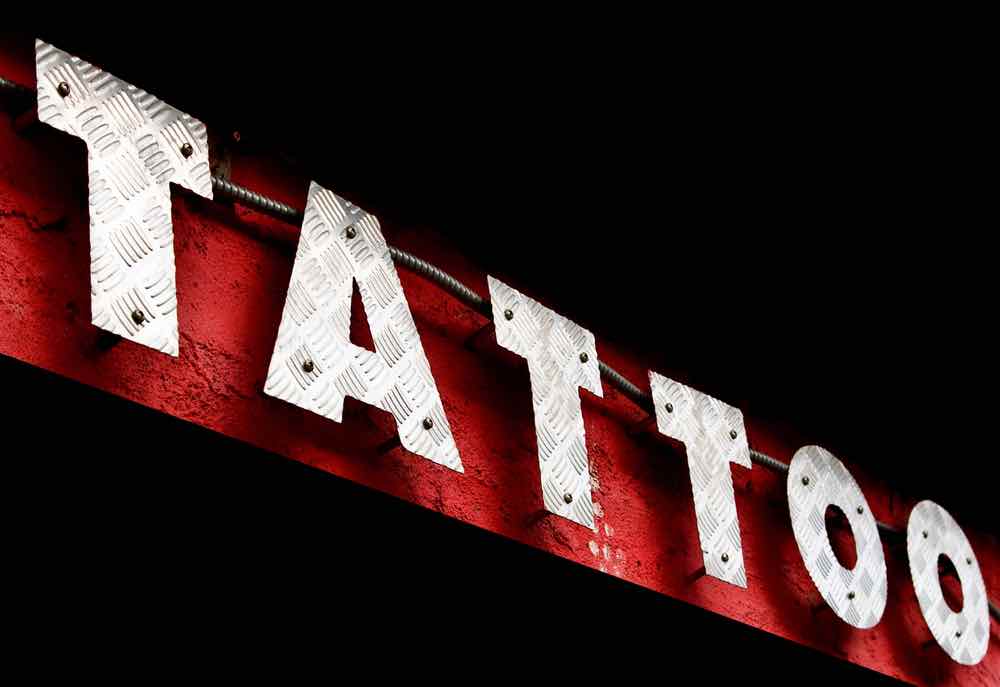 These tattoo shops cater to a wide range of styles and preferences, from traditional and classic to experimental and avant-garde. Whether you're considering your first tattoo or looking to add another piece to your collection, Corpus Christi's top tattoo shops offer unique and memorable experiences tailored to your desires.
Our selection of the best tattoo shops in Corpus Christi, Texas, is based on factors like customer reviews, satisfaction, trust, and cost, as well as the artist's history and reputation. Read on to discover the cream of the crop when it comes to transforming your skin into a work of art.
Top Corpus Christi Tattoo Shops
Pinnacle Tattoo
A well-known spot in Corpus Christi for quality tattoos is Pinnacle Tattoo. Located within the city, it is known for its professional artists and welcoming atmosphere. Catering to a variety of styles, this tattoo shop prides itself on offering an enjoyable and satisfying tattoo experience.
Black Point Tattoo
Black Point Tattoo is another trusted name in Corpus Christi, Texas. With a team of experienced tattoo artists, they provide top-notch designs and personalized service that cater to the unique tastes and preferences of their clientele. Known for its clean and inviting environment, this tattoo shop is an excellent choice for those seeking quality ink.
Forever Art Tattoo
Forever Art Tattoo has established itself as a well-loved tattoo shop in the Corpus Christi area with its skilled artists and commitment to customer satisfaction. Offering a wide range of styles, from traditional to modern, this tattoo shop ensures customers receive the perfect design that expresses their individuality and vision.
High Tide Tattoo Studio
Located in Corpus Christi, Texas, High Tide Tattoo Studio offers an unparalleled tattoo experience in a clean and welcoming environment. Their talented team of artists ensures that each client receives expert guidance and a design that best suits their needs, alongside top quality customer service.
3rd Wish Tattoo
3rd Wish Tattoo is another reputable tattoo shop in Corpus Christi, known for its talented artists and commitment to customer care. This shop offers a diverse range of design styles to accommodate individual taste and preferences, and their well-earned reputation in the community guarantees a satisfactory experience for clients.
Talented Tattoo Artists
Unique Tattoo Styles
Corpus Christi is home to talented tattoo artists who have mastered various unique tattoo styles. For instance, Pinnacle Tattoo, a premier tattoo studio in the city, boasts a team of six dedicated tattooers who are passionate about their craft and art in general 1. Another notable tattoo shop is Black Lantern Tattoo, located in the central area of Corpus Christi, which features meticulous artists prepared to bring your desired design to life 2. You can also find exceptional artists at Electric Cobra Studio, a welcoming tattoo parlor led by owner and artist George Gonzalez 3.
Experienced Artists
One of the factors that make these tattoo shops stand out is their roster of experienced tattoo artists. At G&S Tattoo Studio, you can find seasoned artists, and the studio is conveniently situated at 5520 Everhart Rd, Corpus Christi, TX 784114. Powers Tattoos & Body Piercings Studio offers an inviting environment, and the artists are highly skilled in their respective techniques5. You can trust that these experienced professionals will deliver top-quality tattoos that match your personal style and meet your expectations. Regardless of the design you have in mind, you can rely on the expertise of talented artists in Corpus Christi's tattoo studios.
Booking Appointments
When looking to book an appointment at one of the top tattoo shops in Corpus Christi, it's essential to plan ahead and consider your options. To ensure you get the desired date and time, reach out to the tattoo shop well in advance. Since popular tattoo artists may have a long waiting list, making an appointment early on will secure your spot.
To book an appointment, contact the tattoo shop of your choice via phone, email, or through their website. Some shops may have an online booking system, streamlining the process and making it more convenient for you. Be prepared to answer questions about the size, design, and placement of your tattoo, as this information helps the artist estimate the time needed for your appointment.
Keep in mind that a deposit is typically required when booking an appointment at a reputable tattoo shop in Corpus Christi. This deposit secures your spot and ensures the artist's time is not wasted. If you need to reschedule or cancel your appointment, contact the shop as soon as possible in accordance with their cancellation policy.
When booking your appointment, don't hesitate to ask about the shop's COVID-19 safety measures and guidelines. These precautions may include wearing a mask, limiting the number of people allowed inside the shop, and enhanced cleaning protocols.
Also, inquire about any preparation steps for your appointment. These may include staying hydrated, avoiding sunburn, and refraining from taking pain-relieving medications that can thin the blood. Following these guidelines helps ensure a smooth tattoo experience and proper healing process.
Customer Reviews and Ratings
When searching for the best tattoo shops in Corpus Christi, it's essential to consider customer reviews and ratings. These give insight into the quality of work, professionalism, and overall experience of each shop.
One highly-rated tattoo shop in Corpus Christi is Black Lantern Tattoo. With a 4.8-star rating, customers consistently praise the artists' attention to detail and the clean, friendly atmosphere of the studio. Their working hours are from 11 am to 9 pm, providing flexibility for appointments.
Pinnacle Tattoo is another well-regarded establishment in Corpus Christi. Customers often mention their satisfaction with the final results and the artists' ability to capture their vision perfectly. The studio maintains a clean and comfortable environment, contributing to an overall positive experience.
Forever Art has received rave reviews for its exceptional service, professionalism, and artistry. Boasting a substantial number of five-star ratings on Yelp, customers highlight the tattoo artists' ability to create precise, intricate designs, as well as the piercer's skill in delivering smooth, painless piercings.
Powers Tattoos & Body Piercings Studio is a popular choice for tattoos and piercings. Earning a solid reputation through numerous positive reviews, customers frequently mention the attentive service, skilled artists, and welcoming atmosphere. Their pricing is also appreciated, with a minimum rate of $80 clearly stated.
By taking the time to research customer reviews and ratings, you can trust that you're selecting a tattoo shop in Corpus Christi that aligns with your needs and desires.
Pricing and Specials
In Corpus Christi, there are numerous tattoo shops offering various pricing options and specials to their customers. Typically, the minimum rate for tattoos starts around $80. However, it is important to note that each shop may have different pricing structures, and factors such as design size, color, and placement may affect the final cost.
Many tattoo shops in Corpus Christi also offer discounts or promotions on special occasions. A popular event is Friday the 13th when some studios may offer themed tattoos at discounted rates. These events usually draw large crowds and provide a fun environment for customers to get unique and memorable pieces. It's essential to keep an eye on your favorite shops' social media platforms and websites to stay informed about any upcoming specials.
Additionally, it pays to research and compare the pricing of various tattoo shops in Corpus Christi. Look for special deals, package offerings, and loyalty programs that can help save you money. Be sure to also consider the quality of the artists' work and read customer reviews to find the best balance between price and the desired outcome. Remember that investing in a quality tattoo is a lifelong commitment, so make sure you choose the right shop that aligns with your budget and expectations.
Body Piercing Services
In Corpus Christi, numerous tattoo shops also offer body piercings services by experienced piercers. They provide a range of options and styles for those looking to have a body piercing. It is essential to choose a reputable shop for your piercings to ensure quality, hygiene, and professionalism. This section will cover some of the top body piercing services available in Corpus Christi.
Powers Tattoos & Body Piercings Studio is a well-known establishment in the area, offering both tattoo and piercing services. They maintain high standards of cleanliness and only use high-quality jewelry for optimal healing and aesthetic results. They have a professional piercer onboard who can assist you in selecting the perfect new piercing to complement your lifestyle.
Axis Tattoo and Body Piercing is another popular option in Corpus Christi, with a strong presence on social media and much positive feedback from customers. Along with tattoos, they specialize in a variety of body piercings, from ear and facial piercings to more complex surface piercings. Axis focuses on providing a safe, comfortable, and welcoming environment for clients experiencing the art of body modification.
Phat Tats Tattoo and Piercings offers a diverse range of body piercing services in addition to their tattoo offerings. Clients visiting Phat Tats can expect a clean and sanitized environment, knowledgeable staff, and a wide selection of body jewelry to choose from. The piercer at Phat Tats is dedicated to helping clients choose the ideal new piercing and ensuring a smooth healing process.
Prestigious Piercing is the original body piercing studio of the Coastal Bend, offering luxury piercings and fine jewelry. They have a strong focus on the hygienic and safe process of body piercing with a piercer who adheres to strict protocols. With their extensive selection of high-quality jewelry and experienced piercer, Prestigious Piercing has built a reputation for excellent service and beautiful results.
The above-mentioned body piercing services in Corpus Christi are well-regarded in the community for their professionalism, expertise, and commitment to client satisfaction. When deciding where to get a new body piercing, it's crucial to select a reputable piercer who uses proper techniques and only quality, hygienic materials.
Social Media and Online Presence
In today's digital age, it's essential for tattoo shops to have a strong online presence to showcase their work and engage with potential customers. Most Corpus Christi tattoo shops have effectively utilized social media platforms like Facebook to exhibit their portfolios and communicate with clients. For instance, Black Lantern Tattoo has a Facebook page with over 23,000 likes, showcasing their designs and engaging with the local community.
Moreover, tattoo shops in Corpus Christi also maintain profiles on online directories and review platforms such as Yelp and WhoDoYou. These platforms help customers discover the best tattoo artists in the area and read reviews from fellow tattoo enthusiasts. Fast-responding to customer inquiries and offering virtual consultations set some of these shops apart from their competition on platforms like Yelp. For instance, Black Point Tattoo is highly rated and recommended on Yelp for its fast response, excellent service, and skilled artists.
Another important aspect of a tattoo shop's online presence is a comprehensive website that includes details about the shop's location, hours of operation, contact information, and, most importantly, an extensive gallery of the artists' work. Checking out a shop's website before visiting helps potential clients get a feel for the styles and expertise offered in that establishment. Websites like ThreeBestRated provide rankings and working hours of the top tattoo shops in Corpus Christi, making it easier for customers to decide where to go for their next tattoo.
Local Business Support
The tattoo industry in Corpus Christi, Texas, is thriving, thanks to the unwavering support from the local community for talented artists and their craft. Local businesses and residents have created a nurturing environment for tattoo shops to flourish, attracting skilled tattoo artists from all over, who are eager to set up shop in the area.
One way local businesses promote tattoo shops is through partnerships and collaborations, highlighting their quality work and encouraging more clients to try their services. Many Corpus Christi venues, both entertainment and otherwise, showcase permanent or temporary art exhibits from tattoo artists, making their art accessible to the public.
Moreover, tattoo shops in Corpus Christi are often featured in various publications, local events, and online business directories, assisting in spreading the word about their services. As a result, these establishments gain more visibility, attracting clients who are looking for top-notch tattoo artists.
Local events also play a significant role in supporting the tattoo scene in Corpus Christi. These events, such as tattoo conventions and art shows, bring artists, clients, and tattoo enthusiasts together, fostering a sense of community and furthering the growth of the local tattoo industry.
Tattoo shops in Corpus Christi are also active in giving back to the community through charity events, fundraisers, and donations to various local causes. This not only strengthens their bond with the people of Corpus Christi but also helps establish a positive image and reputation, further endearing them to the public.